Burgess claims 'two PLP premiers' kicked out of Butterfield Bank
Updated: Feb 09, 2023 09:13 PM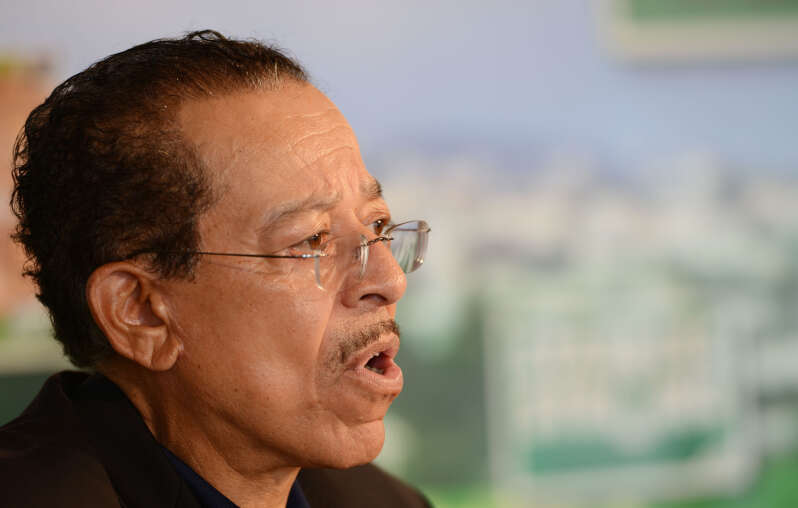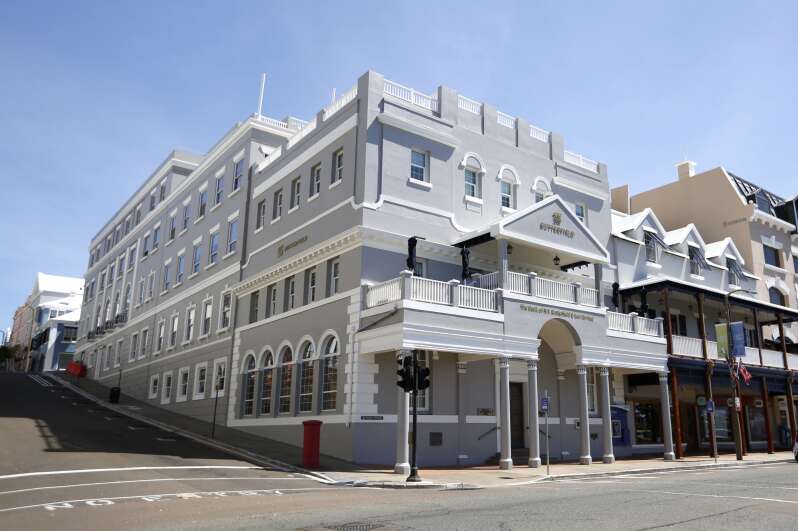 Four people, including two Progressive Labour Party premiers, have been "kicked out" of Butterfield Bank, a senior Government MP has claimed.
Derrick Burgess, Deputy Speaker of the House of Assembly, told MPs on Friday that he believed the financial institution had not given the individuals, whom he did not name, reasons for terminating their accounts.
Mr Burgess refused to elaborate on his comments when contacted yesterday.
Butterfield Bank said it could not discuss individual client relationships, but that it was required to monitor "transactional activity", and comply with domestic and international laws when terminating accounts with clients.
A spokesman told The Royal Gazette: "Butterfield conducts ongoing reviews of customer account balances and transactional activity to ensure compliance with applicable local and international laws and regulatory standards.
"Any decision to terminate an account is consistent with Butterfield's general terms and conditions and within the bank's contractual right."
The people involved have been told their accounts will terminate on February 15, The Royal Gazette understands.
Mr Burgess made the allegations during the motion to adjourn in the House of Assembly on Friday.
He told MPs: "The Bank of Butterfield, the bank that we the Government, the Progressive Labour Party government, bailed out to the tune of $200 million – they are now kicking people out of the bank.
"And sending them letters – you have got 'til February to get out, and, really giving no reason.
"This is not right. Because if you read their banking code it says 'we understand that trust is critical to our customer relations. We are committed to continuously improving and being held accountable'."
In an apparent reference to the people he said Butterfield had told to "get out", Mr Burgess added: "Those four people that I know of include two premiers of this country.
"It is not right, and, I am talking about premiers in the Progressive Labour Party, I don't know if this has affected others on the other side (the One Bermuda Alliance).
"But, my feelings are the same, it should not be allowed. This company coming here and doing that.
"One thing about those old white boys that owned – and, I say white boys respectfully because that's what they are, they were white – that owned the Bank of Butterfield, and owner the Bank of Bermuda, they knew politics.
"And, regardless, they played their cards basically right."
The Bank of Bermuda was sold to HSBC in 2004. The Carlyle Group and Canadian International Bank of Commerce took substantial stakes in Butterfield Bank in the wake of the 2008 financial crisis after the Government provided a guarantee on $200 million worth of preference shares issued by the Bank. Carlyle and CIBC later sold their stakes.
Mr Burgess suggested the situation could have been ordered by the Foreign, Commonwealth and Development Office in London, or by the Governor's mansion in Bermuda.
In a reference to the British Foreign Office and to Government House in Bermuda, Mr Burgess said: "Now we have banks here, and I welcome them because we want foreign investment because that is what we earn our dollars on.
"And they come in here – and, I don't know if they have orders from the FCO (UK foreign office), or from the largest house on Langton Hill – but, why would you pick certain people to be kicked out of your bank when they are not proven criminals and they were born just like you and I?
"That shouldn't happen. I am urging this Government to do something about that. That, you come in this country, you respect us."
He added: "I am asking that this Government, we must do something – they have kicked four people out."
When contacted by The Royal Gazette regarding his parliamentary comments, Mr Burgess said: "I have no comment. I just really want to leave it there at this point in time."
The Government, Rena Lalgie, the Governor, and the Foreign Office did not respond to requests for comment by press time.