Chubb's path to best-in-class green building
Created: Jan 16, 2020 08:00 AM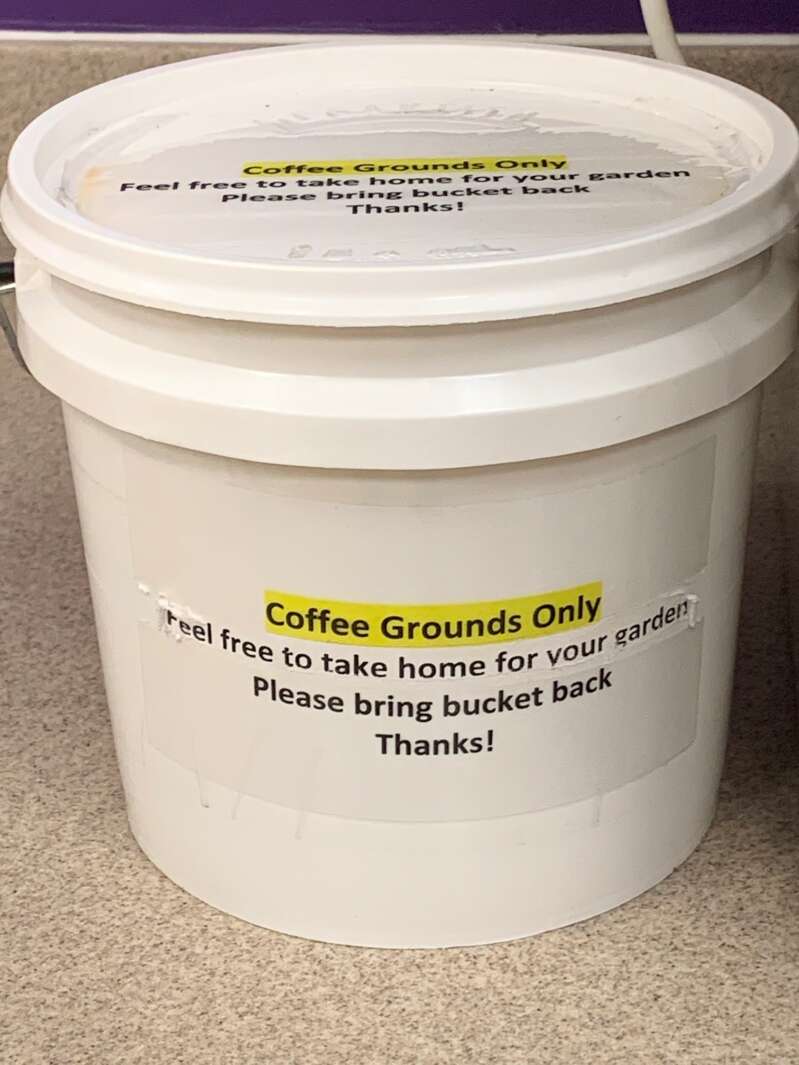 From coffee beans and non-plastic cutlery, to LED light bulbs and motion-sensor lighting, Chubb Ltd has found ways to make its Bermuda offices more energy efficient and environmentally friendly.
So much so that last month its building on Woodbourne Avenue became the first in Bermuda to be awarded Leed Platinum status, the highest level of recognition in the green building certification programme that recognises best-in-class building strategies and practices.
The company has spoken about how it achieved the milestone and how its employees play a role in helping it to hit its green targets.
Among the things the company has done to reduce its energy consumption include the replacing of older-style lighting with LED light bulbs, which has decreased the building's lighting loads. Office light switches were swapped for motion and audible sensor switches.
"When replacing our 20-year-old uninterruptible power supply system, the new system had a much higher energy efficiency. Well-water pump sizes were reduced while still meeting system demands," Colin Brown, vice-president of facilities and Leed project manager for Chubb in Bermuda, said.
"Initially, we had an energy audit performed and also installed power meters on our major energy circuits to identify and measure and manage our power consumption.
"This helps identify areas of reduction — whether though equipment run-time scheduling or equipment swap out."
Between January and December last year the Chubb Building in Bermuda reduced its energy consumption by 117,700 kilowatt hours, which represents the same amount of electricity that would power 336 homes in Bermuda for a month, or 28 homes for an entire year.
Last year, the insurer and reinsurer announced a company-wide goal to reduce its global greenhouse gas emissions by 20 per cent on an absolute basis by 2025. In addition, it has established a long-term goal to reduce those emissions by 40 per cent by 2035.
It aims to reach these goals through programmes such as installing energy-efficient lighting and equipment, and making more efficient use of office space.
The Leed platinum certification is awarded for buildings that score 80 points or higher on the 100-point certification scale. Chubb scored 72 points a year ago, but continued to implement improvements that resulted in it earning 81 points at the end of 2019.
The Leadership in Energy and Environmental Design programme is operated by the more on the US Green Building Council.
The Chubb Building's eye-catching external design does not feature solar panels. Mr Brown said the roof space is too small for a viable solar PV system, however the company is considering solar thermal for its hot-water production.
Part of Chubb's success in achieving green-building targets is attributed to ideas from staff. There's a Green Committee that meets, discusses and implements green initiatives.
"We have recycling containers in all the kitchens, as well as used battery drops. Staff can bring in old electronics which we dispose of correctly, with our old e-waste," Mr Brown said.
Even the coffee machines are part of the eco-friendly drive. The company has replaced its plastic pod coffee makers with fresh bean coffee machines. The leftover coffee grounds are made available for staff to take home for composting.
Employees have also switched to using china and cutlery, rather than disposable or single-use products. Meanwhile, there is an electric car charging station in the parking lot. To-date five cars use it and an electric motorbike can also be charged up.
Other environmentally responsible programmes include a paper recycling contract with a local vendor and the hosting of a Friday Farmers Market at the building during winter.
When asked how supportive employees and clients are to the green-building philosophy and goals, Mr Brown said staff were very engaged.
He added: "Our Green Committee are involved with organising various green initiatives. Employees have participated in environmental clean-up projects, and led internal initiatives."
Among examples are setting printers to automatically print double-sided to save paper, participating in beach clean-ups and holding an internal plastic/trash art show to raise awareness of plastic pollution.
"These are some of the examples in which Chubb aligns with our environmental goals. Staff are also encouraged to complete the Leed comfort survey for our Leed certification — we have had approximately 60 per cent completion. By educating our staff they can take this knowledge home and conserve energy and save money."
Clients are also engaged and look to Chubb when it comes to assessing risk, Mr Brown said.
"Climate change is an important and serious issue for the global insurance industry because it is our business to provide security against many of the property related risks posed by such change.
"With operations in 54 countries and territories, Chubb's business and operating models are exposed to the full impact of global climate change."
He added: "At Chubb, we recognise that a changing climate affects everyone — our customers, employees, shareholders, business partners and the people who live and work in the communities we serve."
Asked to sum up how Chubb benefits from reducing its energy consumption and by implementing sustainability measures, Mr Brown said: "Chubb benefits by saving energy and money, and these initiatives help to meet our corporate social responsibility — reducing our carbon footprint to help meet our corporate goal.
"Chubb recognises the reality of climate change and the substantial impact of human activity on our planet. Our environmental initiatives — in our business, our operations and our philanthropy — reflect our desire to do our part as a steward of the Earth."
• More information about Chubb's environmental programmes and initiatives can be found in the company's environmental report and in citizenship section of Chubb.com