Endurance doubles Wall Street estimates
Created: May 06, 2014 09:00 AM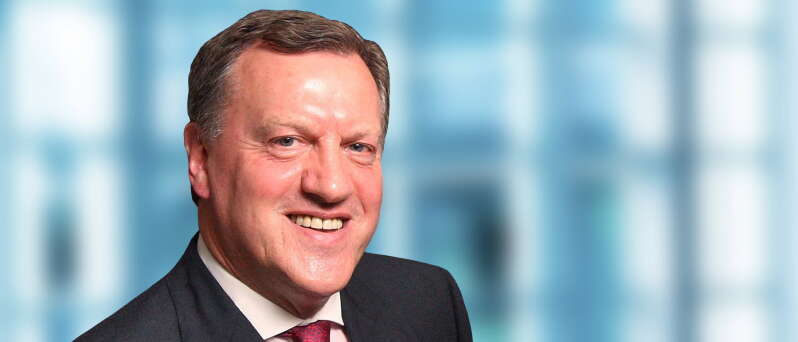 Bermuda re/insurer Endurance Specialty Holdings Ltd nearly doubled analysts' estimates for first-quarter operating earnings as the company's chairman and CEO John Charman said a year-old transformation of the company was starting to bear fruit.
Endurance reported net income of $96.3 million, or $2.17 per share, versus net income of $92.1 million, or $2.13 per share for the first quarter of 2013.
Operating earnings totalled $94.4 million, or $2.12 per share, trouncing the $1.07 consensus expectation of analysts tracked by Yahoo Finance.
Operating return on average operating equity was 15 percent annualised and 3.8 percent for the quarter.
However Mr Charman predicted difficult times ahead for an industry challenged by competitive pricing and a prolonged period of low interest rates.
"Whilst we have planned for market conditions on both sides of our balance sheet to remain extremely challenging over the next couple of years, we have deliberately positioned Endurance to outperform in this environment," Mr Charman said.
"We remain dedicated to achieving superior returns for our valued shareholders."
Mr Charman, who took over at the helm of Endurance a year ago and has since overhauled the company's senior management, said: "During the first quarter we generated strong financial results as evidenced by our annualised operating return on equity of 15 percent.
"The transformation of Endurance began 12 months ago and as we promised, the much improved financial and operating performance is now emerging.
"This quarter our London Insurance underwriting platform is now fully staffed and we have realised significant, attractive, across-the-board premium growth from all our newly added US specialty underwriting teams.
"We successfully expanded our global specialty business whilst at the same time continuing the overall rebalancing and repositioning of our global reinsurance portfolio. From a strategic perspective we significantly increased our reinsurance purchasing activity across both our Insurance and Reinsurance portfolios to optimise the risk/ reward characteristics of our business."
Endurance wrote gross premiums of $1.16 billion, a decrease of 1.7 percent from the same period in 2013, with insurance premiums in line with last year and reinsurance premiums down 3.7 percent, in connection with the rebalancing of the underwriting portfolio, Endurance said.
Endurance's combined ratio — the percentage of premium dollars spent on claims and expenses — was 81.3 percent, which included 12.7 percentage points of favourable prior-year loss reserve development.
Net investment income was $41 million for the quarter, a decrease of $8.3 million from the same period in 2013.
Fully diluted book value per share was $57.53 as of March 31, an increase of 4.3 percent from year end 2013 and up 4.9 percent when adjusting for dividends paid during the quarter.
Endurance's shareholders' equity was $3 billion, or $57.53 per diluted common share, versus $2.89 billion or $55.18 per diluted common share at December 31, 2013. For the first quarter, Endurance declared and paid common dividends of 34 cents per share.