Hiscox: US tax reform will not impact Bermuda operations
Created: Feb 27, 2018 08:00 AM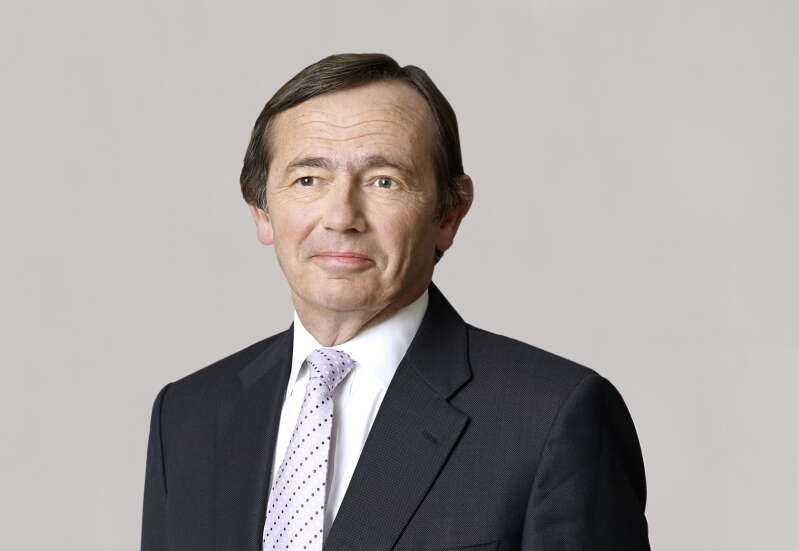 Hiscox Ltd chairman Robert Childs says there will be no change in the company's Bermuda residency or staffing levels as a result of US tax reform.
However, the insurer and reinsurer will have to bolster capital at its US business and expects the added costs for many companies to lead to higher insurance premiums for consumers.
The Tax Cuts and Jobs Act cut US corporate tax rates to 21 per cent from 35 per cent. It also imposed a base erosion anti-abuse tax levied on transactions between US corporations and their non-US affiliates — for example from Hiscox USA to Hiscox Re in Bermuda.
"This is not just affecting Bermuda, it's affecting the world outside the US," Mr Childs said in an interview. "It's the same issue for Switzerland, Germany and France as it is for Bermuda.
"Will this affect our residency in Bermuda? No. There will be no effect on staffing in Bermuda. But we will have to put more capital in the US.
"When you think about what Bermuda provides, it's a place where lots of companies can bring their diverse sources of income and because we are diverse, it makes the business more capital-efficient.
"What this [the US tax change] does is force us to effectively Balkanise our capital, put capital in different places. This is less capital-efficient and so more expensive, and more expensive for consumers as well. Beat has not helped consumers."
In its earnings statement, Hiscox said its US capital requirement would increase by $75 million as a result of Beat.
Hiscox has also been forced to restructure in Europe with Britain's impending exit from the European Union meaning the loss of the capability to service clients across the trading bloc directly from London.
An EU office in Luxembourg, expected to be fully operational by late this year, will cost Hiscox £12.5 million ($17.4 million) as a one-off hit, an expected ongoing cost of €2 million ($2.46 million) and a temporary increased capital requirement of £50 million.
The group is a leading insurer in the Lloyd's of London market and in 2006 moved its corporate domicile to Bermuda, also home to its reinsurance and insurance-linked securities operations.
In 2017, Hiscox made a profit of £93.6 million, or £30.8 million after adjustment for foreign currency fluctuations, despite reserving about $225 million for claims in a year of record catastrophe claims.
The group's strategy of diversification, with a large retail segment that now accounts for 56 per cent of the company's business, has helped to reduce volatility in results.
Bronek Masojada, Hiscox's chief executive officer, said: "The strong growth and profits in retail countered the volatility felt in our big-ticket businesses which were impacted by an historic year for natural catastrophes.
"We have made significant investments in infrastructure and brand, both of which will continue. Market pricing has improved and as a consequence we have growth ambitions for every part of our business."
Mr Childs said he expected the reinsurance segment to grow, helped by an increase in rates — although less steep than the company had expected — as a result of the impact of last year's hurricane and earthquake losses across the industry.
"The good thing is that rates are going up," Mr Childs said. "US treaty rates are up about 10 per cent and in loss-affected areas more than that, while in the rest of the world where we do business, they're up 3 per cent.
"When it comes to the London market, in 14 out of 16 areas, we've seen rate increases."
But are these increases sustainable? "My view is that they are," Mr Childs said. "You've only got to look at the results of anyone who writes US property business — the losses are staggering."
Overall, he was optimistic for growth in all the firm's segments this year.
Hiscox reported a group combined ratio of 99.9 per cent for 2017, an investment return of 2 per cent and a return on equity of 1.5 per cent.
In London Stock Exchange trading, Hiscox shares fell 29p, or 2.1 per cent, to close on 1,367p yesterday, after results were released before the market opened.