Blue Capital reports $24.9m loss
Updated: Feb 01, 2019 09:45 AM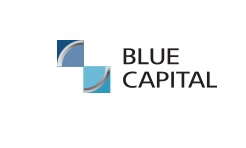 Blue Capital Reinsurance Holdings Ltd made a net loss of $24.9 million, or $2.84 per share, for the fourth quarter. The net loss for the year was $28.6 million, or $3.27 per share.
The combined ratios for the quarter and year were 308.8 per cent and 191.6 per cent.
The increase in the combined ratio was due to a significantly higher loss and loss adjustment expense ratio. The fourth quarter's loss and loss adjustment expenses of $33.2 million reflected 2018 losses related to the California wildfires and Hurricane Michael and additional estimated losses related to Typhoon Jebi, which occurred in the third quarter, and Hurricane Irma which occurred in the third quarter of 2017.
Reinsurance premiums written for the current quarter were $9.1 million increasing by $2.4 million over the same period a year ago.