College students attend actuaries' seminar
Updated: Jun 10, 2019 01:58 PM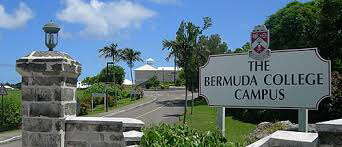 Four Bermuda College students, and a professor at the institution, joined 300 actuaries and technical staff at a reinsurance seminar to learn about the most relevant issues facing the property-casualty re/insurance industries.
The associate degree students – Jordan DeShields and Atiya Furqan, actuarial science, and Nisha Smith and Ken-nie Trott, business – along with mathematics professor, Ali Arouzi, were guests at the Casualty Actuary Society's seminar on reinsurance held at the Fairmont Southampton hotel.
Students were matched with mentors to discuss factors affecting the liability industry from an actuarial perspective. They were exposed to a day in the life of an actuary, with a focus on either pricing or establishing reserves. They also learned various strategies to pass the requisite examinations to become an eventual associate or fellow of CAS, the College said.
Dr Arouzi, a member of CAS, said his personal highlight was the account shared by one actuary of her experience with exams. By failing some of them, she learned the key was allotting sufficient time for preparation.
"She said it was not because the exams were super hard," Dr Arouzi said. "It was merely the fact that she did not put enough time into the preparation for the exams. Once she put the necessary time into her studies, she passed them easily; on average she studied close to 300 hours for each exam. Her message to the students was that through hard work, they, too, can pass the exams and be successful."
The seminar visit marked the first time BC students were invited to the CAS seminar, which is generally geared more towards university students interested in the reinsurance and actuarial fields.