Richmond appointed Bima president
Updated: Feb 24, 2021 11:33 AM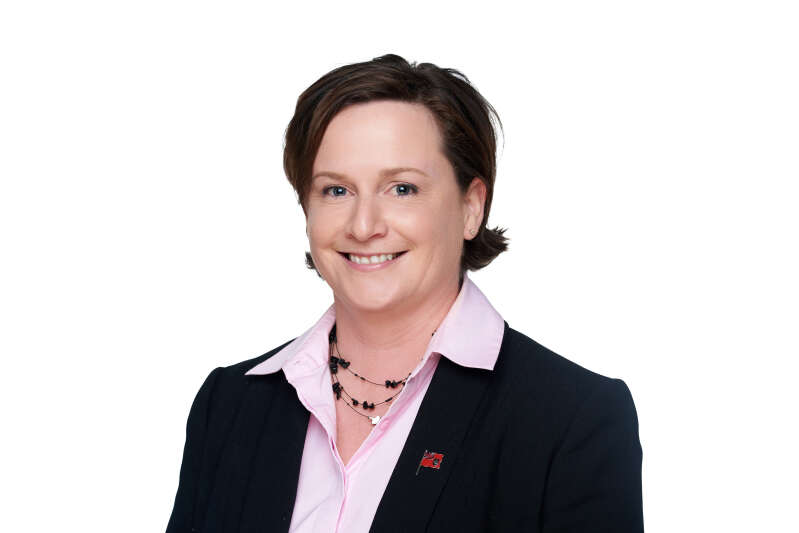 Insurance industry veteran Grainne Richmond has been appointed president of the Bermuda Insurance Managers Association.
Ms Richmond is to take up the position at the volunteer non-profit organisation on March 1.
She will be joined on the Bima executive for the 2021 until 2023 term by Aon's Alicia Skeete and Artex's William Wood as vice-presidents; Marsh's Nicola Hallett as treasurer; PwC's Katie Kelly as secretary; and Kathleen Bibbings as past president.
Ms Richmond, who is vice-president, Strategic Risk Solutions, said: "This is an exciting but also a challenging time for everyone involved in Bermuda's insurance and reinsurance market.
"While the market continues to demonstrate its resilience and relevance, our clients' risk management needs are experiencing profound shifts, prompted by the ongoing impact of a global pandemic as well as new and emerging risks. In that regard, I am indeed grateful to Kathleen for leading Bima through a time of intense change and am so pleased that we will continue to have the benefit of her wisdom and guidance.
"Bima's membership of Bermuda-resident insurance managers is focused on maintaining and enhancing the island's preeminence as the captive domicile of choice, a responsibility we share with the Bermuda Captive Owners Association and the organisers of the Bermuda Captive Conference, an event that is considered the highlight of the conference calendar in the captive industry.
"I know that BCOA president Scott Reynolds and BCC chair Leslie Robinson share my commitment to explore ways in which our three organisations can better meet the needs of our stakeholders.
"We are also committed to our ongoing collaboration and enduring partnership with Government, the Bermuda Monetary Authority, the Bermuda Business Development Agency and other market associations. We know that we all share the same objective: to ensure that Bermuda remains a world-class jurisdiction for global business and retains its stature as the risk capital of the world."
Bima said Ms Richmond has 20 years of experience in insurance management, serving clients in Bermuda and the Cayman Islands. She joined SRS last October when Dyna Management Services was acquired by SRS. Prior to joining Dyna, she was vice-president of Artex Risk Solutions in Bermuda.
The organisation said Ms Richmond, who previously held the position of Bima president from 2016 until 2018, has extensive experience in managing large group, association and single parent captive structures in Bermuda and Cayman. She has served on the boards of various captives.
She is a fellow of the Institute of Chartered Accountants, Ireland, and a member of the International Center for Captive Insurance Education. She is a director of WeSpeak Bermuda and a member of the Bermuda branch of the Institute of Directors.
Bima is led by Bermuda-resident insurance managers. The organisation said it was formed to protect the interests of members and clients, liaise with government and/or any association or body on matters affecting the insurance industry, provide a unified approach to problems and opportunities that may be of concern to Bima's members, and encourage professionalism of the members in carrying out their business.