ABIR signs on to climate-change initiative
Updated: Oct 13, 2021 07:55 AM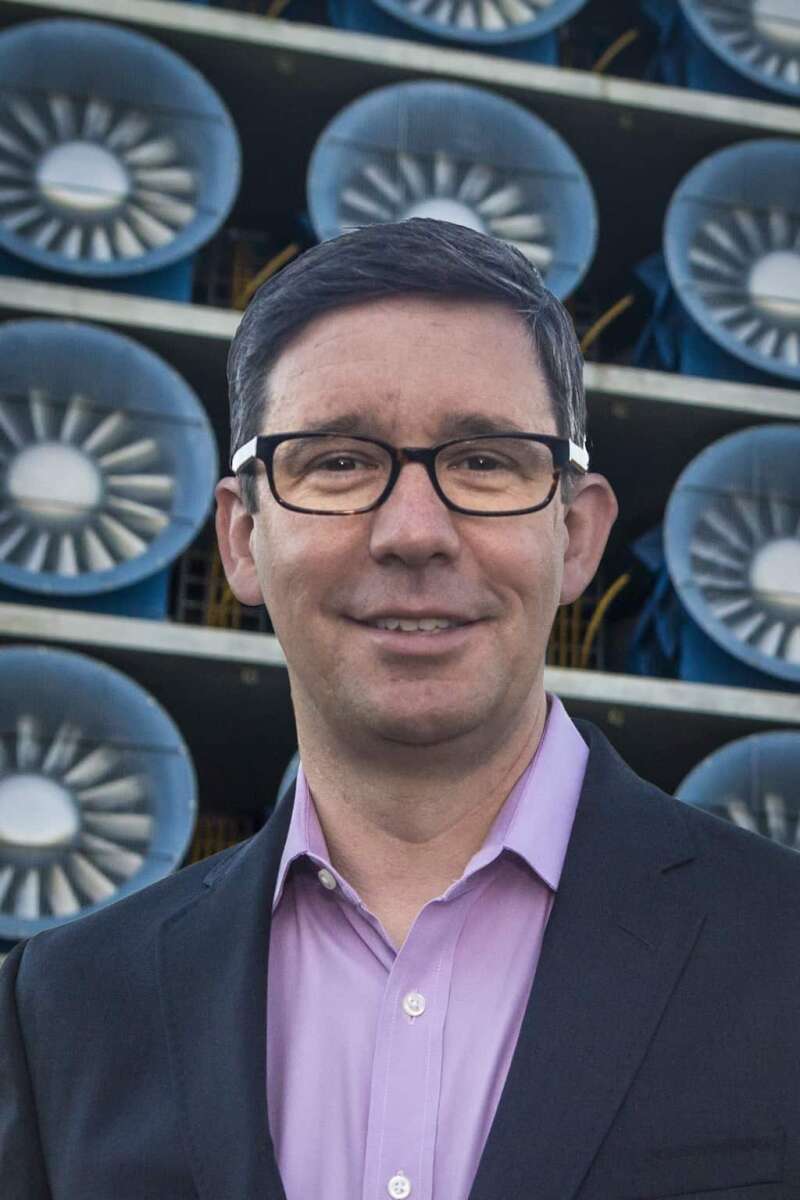 The Association of Bermuda Insurers and Reinsurers (ABIR) has signed on to the Insurers' Principles for Climate Change Adaptation drawn up by the Insurance Institute for Business and Home Safety (IBHS) with support from the property casualty insurance industry.
The six principles outline active steps that can be taken to improve the resilience of American homes, businesses and communities in the face of changing climate conditions.
The principles call for the development of a National Climate Change Resilience Strategy in the United States and touch on areas including building codes and intelligent land use; increasing funding availability for building resilience; and the leveraging of climate data and analytics to better inform climate change adaptation decisions.
Roy E Wright, president and chief executive officer of IBHS, said: "ABIR is a welcome new signatory to the Insurers' Principles for Climate Change Adaptation.
"The Bermuda re/insurance industry plays a significant role in covering natural disaster risks in the United States and has proven itself a reliable partner over several decades.
"Investing in resilience will not only mitigate the impact of future natural disasters on American communities but it also makes fiscal sense, returning an average of $6 for every $1 provided by a federal grant — a 500 per cent return on investment."
John Huff, ABIR's chief executive officer, said: "At ABIR and our member companies, climate risk is at the heart of our business. We view policies and actions to increase the resilience of homes, businesses and public buildings — as outlined in the IBHS principles — as hugely valuable to communities, especially in catastrophe-prone regions.
"Our industry in Bermuda has a long track record of helping American communities to recover from disasters.
"Bermuda re/insurance companies paid out about $30 billion, or some 30 per cent of the insured losses, from the 2017 hurricanes Harvey, Irma and Maria; $9.2 billion for the 2017-19 California wildfires and nearly 30 per cent of the losses from 2005 hurricanes Katrina, Rita and Wilma.
"With the frequency and severity of such devastating natural disasters expected to increase, adaptation to climate change is urgent and ABIR is pleased to become a signatory to the IBHS principles."
The Bermuda re/insurance market is one of the world's largest suppliers of catastrophe reinsurance capacity to the United States, for example providing more than 60 per cent of hurricane reinsurance in Florida and Texas.
Between 2016 and 2020 alone, Bermuda re/insurers paid out $209.6 billion to US policyholders and cedants for large catastrophe, property and casualty losses, and life insurance claims, according to a report by the Bermuda Monetary Authority.
ABIR joins leading players in the property re/insurance industry as a signatory to the IBHS Insurers' Principles for Climate Change Adaptation, including Allstate, American Family Insurance, Aon, Axa, CSAA Insurance Group, EMC Insurance, Marsh McLennan, Mercury Insurance, Munich RE, Nationwide, Reinsurance Association of America, RenaissanceRe, Selective, State Farm, Swiss Re, Travelers, Verisk and Zurich.
In summary, the six Insurers' Principles for Climate Change Adaptation are:
1. Climate Change Adaptation is Necessary
With the oceans and atmosphere warming, the United States is already experiencing changes in both the frequency and severity of natural catastrophes, such as severe storms and storm surges, floods, wildfires and droughts. The need for climate-change adaptation is clear. To make homes and commercial structures more resilient to natural hazards will reduce avoidable suffering, displacement and economic disruption. The Biden-Harris Administration should develop a National Climate Resilience Strategy.
2. Building Codes and Land Use Support Tomorrow's Resilience
Up-to-date building codes — enacted on a statewide basis and strongly enforced — are fundamental to strengthening communities against severe weather and adapting to the consequences of climate change. Likewise, local decisions regarding land use — where structures are built — significantly impact the resilience of families, businesses and communities. All states should enact model building codes and incorporate climate risk in land-use decisions.
3. Prioritise Funding for Increasing Resilience of Existing Structures
For existing homes and buildings, federal and state programmes should provide cost-effective support to encourage property owners to make investments to strengthen existing homes and buildings before a natural disaster occurs. Following a natural disaster, the government should encourage and financially support rebuilding with a higher degree of resilience so the homes and business in the impacted community are better prepared to withstand the next disaster.
4. Make Resilience Available for All
Communities of colour and low-income communities often experience the impacts of natural disasters and climate change disproportionately. Residential and community resilience are basic needs — the absence of which is most keenly felt by those who lack the resources to invest in it themselves. Identifying mechanisms to financially support investments in resilience for these communities should be a public policy priority.
5. Leverage Climate Data and Analytics to Support Climate Change Adaptation
Climate-change adaptation decisions — particularly at the local level — should be informed by the best-available data and expertise on natural hazards, climate change, and building and infrastructure science. Public-sector data, when combined with private-sector and academic expertise, can be a powerful catalyst for strengthening resilience.
6. Enhance Resilience for Public Infrastructure and Facilities
More should be done to prioritise the resilience of public buildings and facilities, including community infrastructure in the energy, water and transportation sectors as well as resilience-enhancing infrastructure like dams, levees and natural-based solutions. Increased resilience and appropriate insurance coverage for public buildings, as well as other innovative insurance solutions, help ensure that taxpayers are not paying twice for the same project.
For more information about the Insurers' Principles for Climate Change Adaptation, visit https://adaptingtoclimate.com