IGI chairman rings Nasdaq's closing bell
Created: Nov 18, 2022 07:51 AM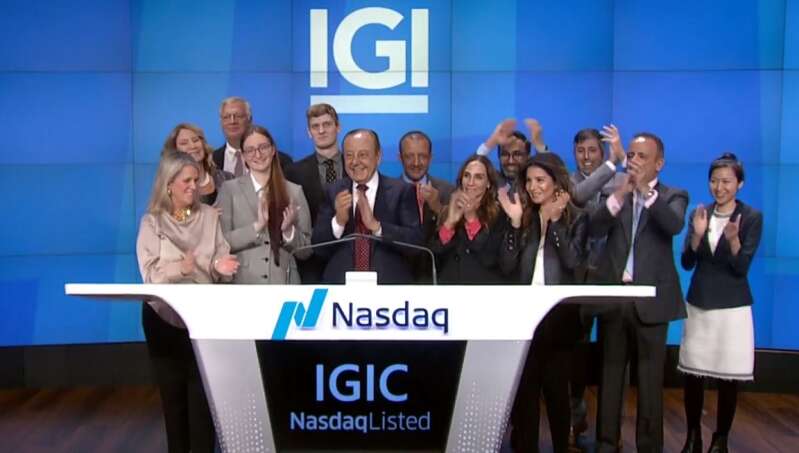 Wasef Jabsheh, chairman and CEO of Bermudian-based International General Insurance Holdings Ltd, the international specialty risks commercial re/insurer, led IGI in ringing the closing bell at the Nasdaq MarketSite in Times Square, New York, tonight.
Also present were company directors, those on the leadership team and others who worked on the successful completion of IGI's listing on the Nasdaq on March 18, 2020.
Mr Jabsheh said: "We are honoured to ring the closing bell at Nasdaq today, marking our 20th anniversary in business.
"We are finally able to be back in New York City for the first time in over two years since listing on Nasdaq. In this time, we have achieved many milestones and grown our company significantly, and our partnership with Nasdaq has allowed us to enhance the IGI brand."
He added: "In marking today's celebration, I highlight the people of IGI who are spread across our seven offices in Bermuda, London, Amman, Malta, Dubai, Casablanca and Kuala Lumpur.
"They are at the core of the success IGI has achieved over the past two decades, and together we look forward to building on our successes and to continuing to deliver long-term value to our partners and shareholders."