Upbeat credit ratings affirmed for IGI Holdings
Created: Dec 01, 2022 07:47 AM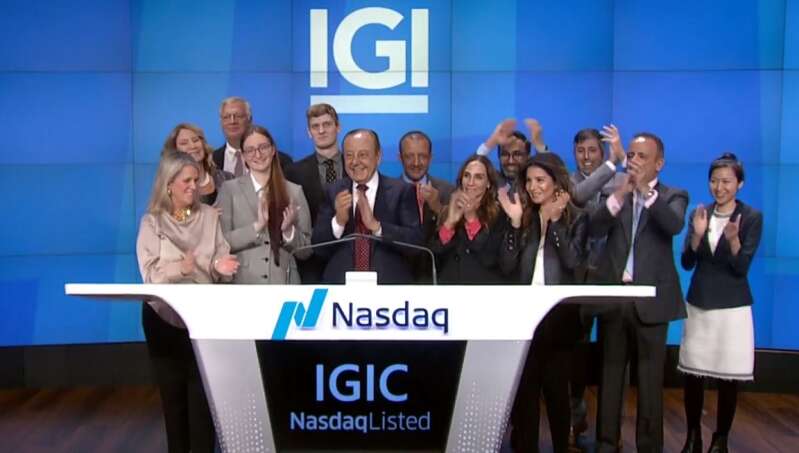 Analysts expect a strong financial year from Bermuda registered International General Insurance Co Ltd, fuelled by factors including excellent underwriting profitability.
IGI and its subsidiaries have just had their excellent credit ratings affirmed by the AM Best ratings agency.
The Bermuda limited liability company, with operational headquarters in Amman, Jordan, and offices in London, Bermuda, Malta, Dubai, Casablanca and Kuala Lumpur, is listed on Nasdaq Capital Markets under the symbol "IGIC".
It writes a worldwide portfolio of energy, property, general aviation, construction and engineering, ports and terminals, marine cargo, political violence, financial institutions, general third-party liability (casualty), legal expenses, professional indemnity, D&O, marine trades, marine liability, contingency, and reinsurance treaty business.
Affirmed is the financial strength rating of A (Excellent) and the long-term issuer credit ratings of "a" (Excellent) of International General Insurance Co Ltd, International General Insurance Company (UK) Limited and International General Insurance Company (Europe).
Concurrently, AM Best has affirmed the long-term ICR of "bbb" (Good) of International General Insurance Holdings Ltd (IGI) (Bermuda).
The outlook of these credit ratings is stable.
The ratings reflect IGI's consolidated balance sheet strength, which AM Best assesses as very strong, as well as its strong operating performance, limited business profile and appropriate enterprise risk management.
The ratings of IGICL, IGIUK and IGI Europe reflect their strategic importance to IGI.
IGI's balance sheet strength assessment is underpinned by its consolidated risk-adjusted capitalisation assessed at the strongest level, as measured by Best's Capital Adequacy Ratio.
The group's balance sheet strength also is supported by a strong liquidity profile and a highly rated reinsurance panel.
IGI does not have any debt leverage, and AM Best sees its listing on the Nasdaq in 2020 as enhancing its financial flexibility.
AM Best expects IGI to report strong results in 2022, driven by excellent underwriting performance during the first nine months of the year.
Unrealised investment losses due to rising interest rates are expected to temper the company's good operating performance; however, IGI's good liquidity and limited exposure to catastrophe events reduces the likelihood of those losses being realised.
IGI reported a combined ratio of 88 per cent in 2021, and a five-year weighted average combined ratio of 92 per cent (2017-2021).
IGI's business is well-diversified by line of business and geography.
The group reported 17 per cent premium revenue growth in 2021, with $546 million of gross written premium.
AM Best expects IGI to maintain strong underwriting discipline as it manages through the hard market cycle, with further growth expected over the short-to-medium term.