Argo seals pact with Trisura
Updated: May 28, 2023 09:27 PM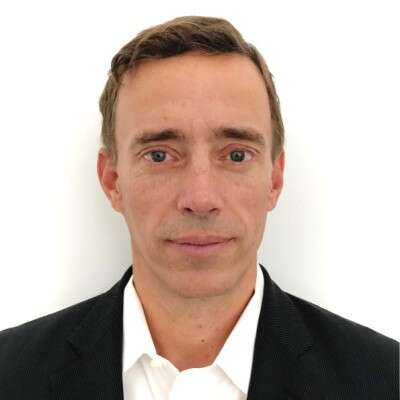 Argo Group International Holdings Ltd, the Bermudian-based specialty insurer, is revamping and growing its surety business.
Argo has an agreement with North American insurer, Trisura Group Ltd, to support its surety underwriting operations, has added former RLI Surety leader Greg Chilson in an advisory role, and has contracted with MacColl Strategic Advisors to provide strategic advice and counsel in regard to its surety operations
The company said Trisura will provide surety underwriting services and other services to support Argo's surety operations. Argo will retain surety claims management responsibilities.
The two companies intend to partner on, and are actively negotiating appropriate terms related to, shared surety and co-surety arrangements as well as fronting arrangements.
"This partnership is an important step as we work to evolve Argo Surety," said Argo executive chairman and chief executive officer, Thomas A Bradley.
"Trisura's underwriting philosophy aligns with Argo Surety's history of close partnerships, in-depth industry knowledge and commitment to creating specialty solutions for hard-to-place business.
"Through this partnership, we will build on our commitment to the surety business for our valuable broker partners while expanding our capacity for new business."
As one of the largest surety writers in Canada, Argo said, Trisura is an experienced surety underwriter with more than 16 years in the business and deep expertise in underwriting commercial, contract and international surety.
"Trisura is excited to partner with Argo to provide underwriting support and the same high level of service to Argo's brokers and agents as they have come to expect from Argo," said president and CEO Trisura Canada, Chris Sekine.
"We are pleased to partner with Argo and believe the collaboration will expand support for both Argo and Trisura stakeholders.
"For Trisura's North American surety platform, we are excited to continue negotiations to finalise terms to access Argo's licensed and treasury-listed paper in all US jurisdictions and assess co-surety and shared surety opportunities together.
"The strategic partnership will advance both of our businesses across North America."
The terms of the agreement were not disclosed.
Argo said Mr Chilson will work directly with Argo Surety interim head, Steve Boughal in developing and executing the company's surety business strategy, including evaluation of its in-force portfolio, reviewing underwriting guidelines, providing guidance on organisational design, and mentoring junior staff.
Mr Boughal said: "We are thrilled to have Greg on the team as we look to build upon the great success of Argo's surety business.
"Greg's deep industry knowledge and experience will provide tremendous value to the organisation."
Mr Chilson retired as vice-president overseeing RLI's surety division at the end of 2021. RLI Corp is a specialty insurer serving diverse, niche property, casualty and surety markets.