Best captive owners save billions
Created: Aug 07, 2023 07:59 AM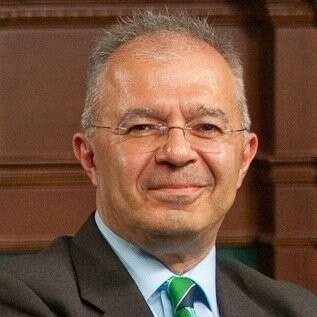 AM Best-rated captive insurance companies posted a strong year in 2022, doubling pretax operating income over the previous year and recording the largest premium increase in a decade.
A new Best's Market Segment Report, Feasibility and Utility Sustain Captives' Excellent Profitability, also notes that AM Best's captive insurance composite continues to outperform the commercial casualty composite by significant margins, as evidenced by the captive composite's five-year average combined ratio of 83.9 per cent, compared with the casualty composite's 98.0 per cent.
This outperformance not only has led to substantial growth in captives' retained earnings and surplus but also has resulted in billions of dollars in savings for captive owners.
The rated captive composite's combined ratio of 80.8 per cent in 2022 was a 4.6 percentage-point improvement over the previous year, primarily attributable to a 2.9 percentage-point decline in the underwriting expense ratio.
"Hardening market conditions across most property/casualty lines of business have made the environment beneficial for captive insurance," said Dan Teclaw, director, AM Best.
"Even in less turbulent markets, captives can fine tune their risk appetites to maximise owner returns on capital through appropriate risk appetite and selection in underwriting."
The report notes that the expansion in the use of captives is reflected in the significant savings captives have retained over the past four years.
From 2018 to 2022, captives have accumulated $9.4 billion in savings, comprising $4.1 billion in surplus growth and $5.3 billion in dividends that otherwise would have gone to the commercial market for coverage.
Following a number of years of essentially flat growth, direct premiums written among the group of Best-rated captives rose sharply year over year by 21 per cent, the largest increase in ten years.
The rise in premiums was due mostly to rate increases stemming from inflationary pressures and the continued hardening of the reinsurance market.
Overall, the report states the outstanding underwriting performance of captives, coupled with their ability to generate substantial savings, reinforces their position as a valuable risk management tool for businesses.
It further notes that as the market landscape continues to evolve, captives remain a reliable and effective solution for managing risks and optimising financial outcomes.
"As a characteristic of self-insurance vehicles, captives are incentivised to focus more on loss control and the preservation of capital, as opposed to chasing higher rates of return," said Fred Eslami, associate director, AM Best.
"Although captives are not created with the intention of being profit centres for their organisations, they are highly profitable, and barring any unforeseen systemic catastrophic events, captives' results should again be favourable in 2023."