Places of worship everywhere are things of beauty
Updated: Dec 05, 2022 07:53 AM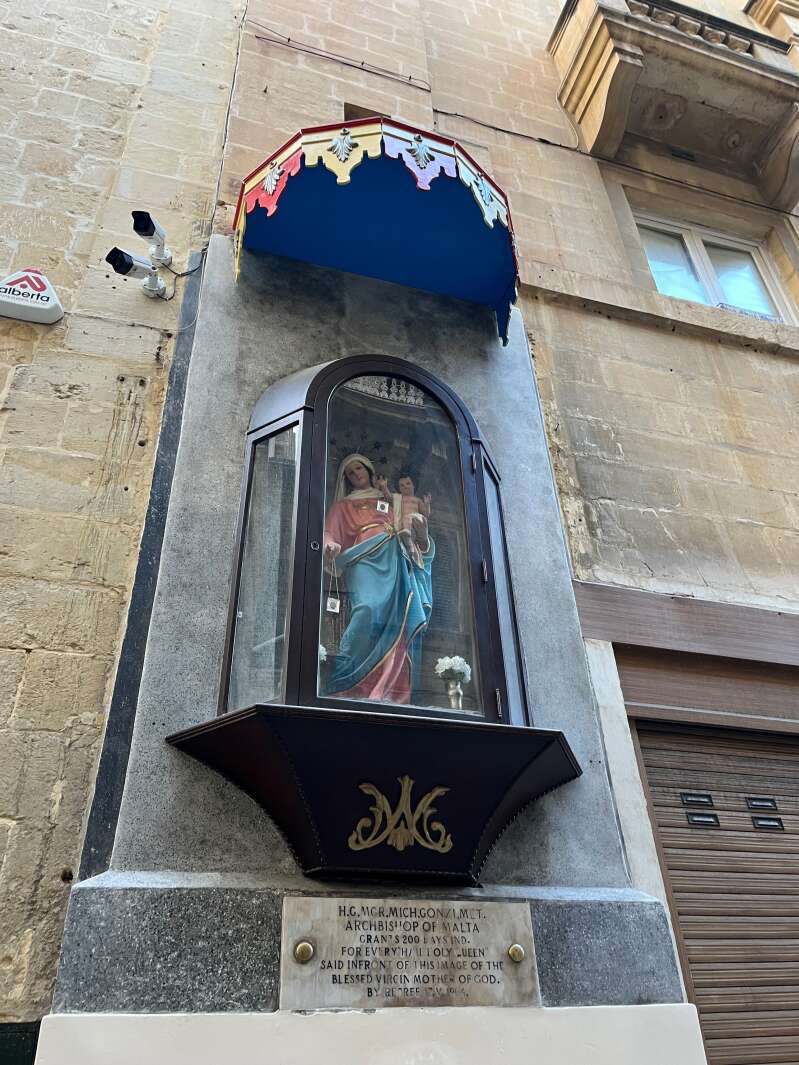 Every time I travel, I find myself inside a church.
Despite being non-religious, there is something deeply beautiful about sitting in these sacred places. It doesn't matter the religion or denomination, visiting places of worship is a huge part of my travel experiences. If I'm lucky, I am able to catch a service or two and submerge myself in the way another culture honours God.
Last month I travelled to Malta, a small Mediterranean island positioned between Italy and North Africa. The little nation has been invaded 11 times throughout its history, making its cultural heritage somewhat of a kaleidoscope.
Its claim to religious fame comes from the book of Acts in the Bible, which tells the story of Paul's shipwreck on the Maltese shores while en route to Rome. It is said that while in Malta Paul healed the sick and made his first converts to Christianity. And so began Malta's legacy as a bastion of the Christian faith.
However, the Order of the Knights of St John – a Catholic Military Order established in 603 – have left the most lasting impact on the island's physical, cultural, and religious landscape. Arriving in Malta in 1530, the Knights settled there for over 250 years, building the island into the medieval fortress it became.
The Knights of St John physically built the country but also built a religious legacy that continues to persevere today. This is evidenced by the 359 churches scattered across the islands of Malta and Gozo, 334 of which are still Roman Catholic today.
The island is considered the most religious nation in Europe. Over 90 per cent of the population is nominally Catholic and its constitution establishes Catholicism as the state religion, however freedom of religion is respected and guaranteed as a constitutional right.
When you visit the country there is quite literally a church on every corner and its streets are adorned with statues left by the Knights to protect and spread the Catholic faith.
As I roamed the city of Valetta (Malta's capital) and drove around the island of Gozo I was in awe of the remnants of its deeply religious past – hearing church bells ringing across the town; walking in an out of the small chapels; lighting candles and whispering my own prayers. It was a deeply moving experience.
These buildings represent so much about the country and its people. It reflects their religious history, their architectural heritage and their reverence and appreciation of artistic expression.
Religion and spirituality are among the basic foundations of culture and heritage. They are a key factor in the cultural identity of a people and influence their behaviour and traditions. Most cultural practices are born from religious ritual and tradition and over time, become embedded in a society's way of life so much so that some anthropologists consider religion to be a cultural system.
Religion is a system of beliefs, behaviours, and practices quite similar to the way culture is described as the ideas, customs and artistic expressions of a people.
As I travel and immerse myself in other cultures, learning about and experiencing their religion is always a primary focus of mine. It is actually one of my favourite parts of travel, because observing these very special and sacred places and practices provide much depth and insight to the travel experience.
On visiting a country and learning about its history, it often becomes evident that religion and culture exist in close relation. One tends to always influence the other and at some junctures you can't tell the difference between the two. Ancient culture has been deeply influenced by the religion of a particular region.
Religion impacts the ways people eat, dress, work and celebrate. It influences their political and education systems. Religion quite literally permeates through every part of human life.
Despite the secularisation of the west and the 1.2 billion people who are without religious affiliation, religion is not removed from our daily life or our cultural heritage. Whether it should continue to have such a prominent place in an increasingly modern and secular world is debatable, but as long as these houses of worship exist, the world will continue to have tangible reminders of its religious past.
And from a historical and cultural perspective, I think it is a beautiful thing.
I've visited temples in Thailand, prayed in mosques in Egypt and been fascinated by cathedrals across Europe. Similarly, I've sat quietly at Heydon Trust Chapel right here in Bermuda. What's most remarkable is that I felt the presence of God in every single one of them.