Doubts remain over staging of 2021 World Rugby Classic
Created: Jun 15, 2021 07:59 AM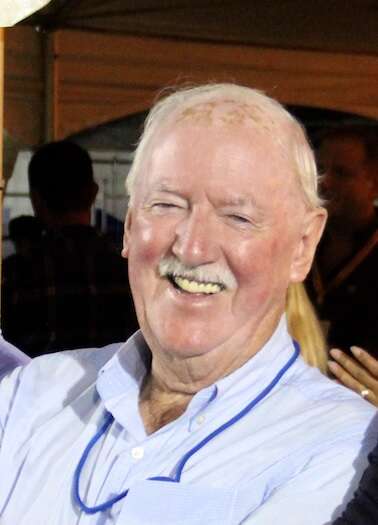 John Kane has warned doubts persist over the staging of the World Rugby Classic this year because of continuing uncertainties surrounding Covid-19 restrictions.
Having been forced to postpone last year's event for the first time since it began 32 years ago, the ever-popular tournament is scheduled to make a welcome return to the National Sports Centre on November 7.
However, while Kane, the president of the World Rugby Classic, is raring to stage the event once again, he conceded any possible enforced restrictions would have a significant impact on determining how, and if, the tournament goes ahead.
"Everybody is raring to go but we need to know where we stand in terms of possible Covid restrictions because that will be a major factor in how the event moves forward," he said.
"We are working towards the event going ahead in November but we need to know in the next three weeks where we stand because there are still some doubts.
"I'd say we're about 80 per cent there in terms of staging the event we want, but it is still in the balance to an extent. There are still obstacles in the way and the biggest one is in terms of hospitality. If the restrictions are too severe, then there could be a case that we don't stage the event.
"That is why we have to determine where we are at because it has to be worth holding the event. From our point of view the corporate side of things are imperative to make the event viable to stage and so we need to know what we can do in terms of tents and how many people we can host.
"Normally we'd expect up to around 3,000 people and so we will have to see how things look in the coming weeks."
While Kane is desperate to see the event return in its former glory, he was forced to admit that changes to its infrastructure may have to accepted.
"Obviously, I'd love to have it back to how it has been for years and I know people are desperate for it to go ahead because they need something to look forward to," Kane added.
"Everyone has had a tough time over the past 18 months or so and it would be incredible to welcome everyone back and really kick-start the country again moving forward out of this pandemic.
"However, we are well aware that it has to be done safely and it could be the case that we have to look at doing things differently.
"We may need to look at the infrastructure of the event and change what we normally do to keep everyone as safe as possible.
"Obviously we are working closely with the Government and if there are restrictions in place then we will follow the rules and be careful."