Rugby Classic reduced to four teams as Ireland and Bermuda withdraw
Updated: Nov 09, 2021 08:13 AM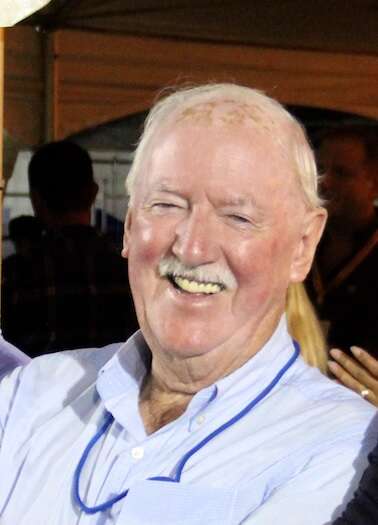 The late withdrawal of the Ireland Legends from the World Rugby Classic has resulted in changes to the schedule with the tournament reduced from six to four teams following the subsequent withdrawal of the Bermuda team.
The Bermuda team was only recently confirmed as a late replacement for the USA Classic Eagles who withdrew after losing their main sponsor.
Organisers had reduced the number of teams to six, but after Ireland pulled out, it was felt the event could not be run with an odd number of teams, subsequently resulting in Bermuda also being withdrawn.
The remaining teams are Rugby Canada, Lions Legends, Rugby Italian XV and France Classic Rugby.
"I'm particularly disappointed for the Bermuda team as we have had to withdraw the invitation to take part as we can't work with five teams," said John Kane, president of the World Rugby Classic. "I am also very annoyed with the Irish team management as I don't believe they had a proper handle on organising a team for Bermuda.
"They were the recipient of very false information from Bermuda concerning the state of Covid here and acted upon it without coming back to me on a timely basis.
"I can only hope the information was given with the best of intentions but it was information which was well out of date."
The new schedule means there will be only four game days instead of five, with the opening Sunday now cancelled. Those who have purchased tickets for the opening day may use them on any of the four days or they can apply for a refund.
"The Classic is a Vaccinated and SafeKey event which means only those who are vaccinated will be able to enter the ground," Kane added. "I am also pleased to announce that Bermuda Tourism is supporting the event this year as we need all the support we can get in these Covid times.
"The Classic is an important event for Bermuda in what are normally quiet times. This year it is even more important.
"We need to return to some form of normality by following all the instructions issued by Government so that many in the community, who benefit from the Classic, can look forward to a good week in November."
The popular tournament, which was postponed last year for the first time since it began 32 years ago, will be held at the National Sports Centre from November 8 to 13.