Patton sets the pace in Ireland
Created: Jul 18, 2014 09:00 AM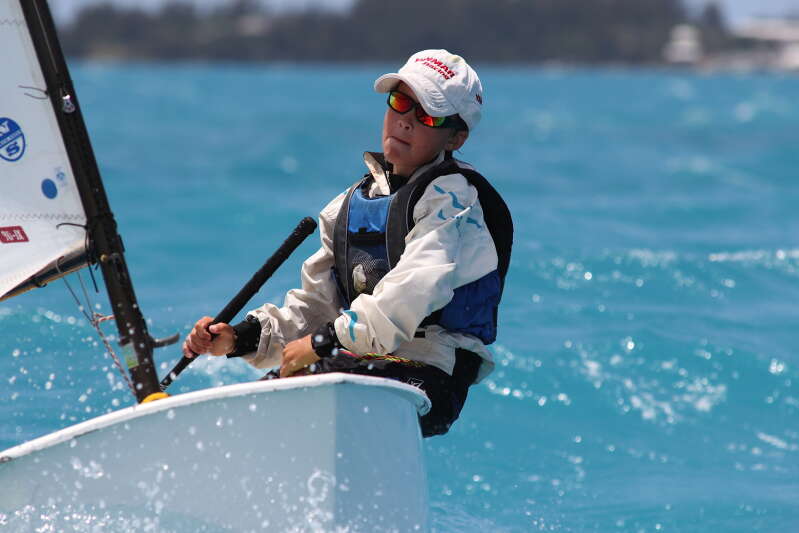 Campbell Patton leads the local boys contingent at the Optimist European Championships in Dublin, Ireland.
The Bermuda sailor sits in 16th spot after six races in the qualifying series in the 153-strong boys' fleet with three top ten finishes under his belt.
Next highest local boy is Yannick Hillier in 103rd followed by Micah Thomas in 145th.
Matilda Nicholls is the sole local female sailor at the regatta being hosted by Royal St George Yacht Club. After six races in the girls' qualifying series Nicholls sits in 46th in a fleet of 101 boats.
Yesterday saw the race committee stage two races on Dublin Bay due to forecast of bad weather expected to affect the region today. Several races had to be shortened for safety reasons due to fog.
Enzo Balanger, of France, and Iset Segura, of Spain, topped the boys and girls qualifying fleets after six races.
The regatta, involving sailors from 44 countries, concludes tomorrow with the final race and prize giving.