Wollmann out in front
Updated: Dec 29, 2014 12:18 PM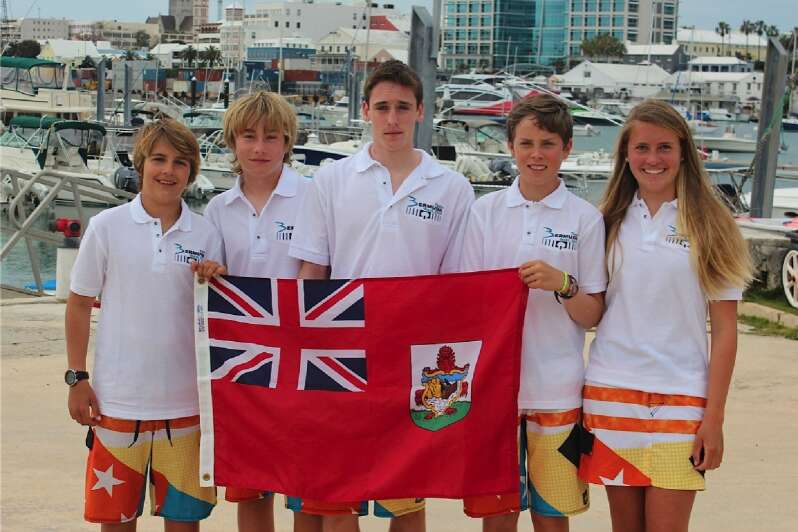 Mikey Wollmann made a flying start to the Orange Bowl International Youth Regatta in Miami yesterday.
The Royal Hamilton Amateur Dinghy Club sailor is joint leader in the Laser 4.7 fleet after two races, according to provisional results.
Wollmann posted a third in the first race and went two better in the second to score a bullet and grab a share of the lead with overseas rivals Matthew Keller and Benjamin Childerley.
Wollmann's sister, Ceci, topped the local fleet in the Laser Radial class after two races.
Ceci sits in 21st in the 121 Laser radial fleet and is followed by teammates Benn Smith in 37th, Peter Dill in 39th and Samantha Dill in 115th.
Bermuda is also being represented in the Optimist dinghy class at the ongoing regatta.
Campbell Patton leads the local Opitmist fleet and is 29th overall after three races.
Second among the Bermuda contingent is Micah Thomas-Raynor in 64th overall followed by Felix Cutler in 74th.
Joe Arrowsmith sits in 88th, Adam Larson in 96th, Jordan Etemadi in 122nd Sebastian Kempe in 146th and Leyli Walker in 162nd.
Christian Ebbin, of the Royal Bermuda Yacht Club, sits in second in the Optimist Green fleet after six races, two points adrift of leader Stephen Momeier of Lakewood Yacht Club.
He has so far managed four top-five finishes that includes three thirds.
Also in the thick of the hunt is RHADC sailor Aiden Lopes who sits in fifth, 16 points off the lead pace. In eighteenth is Ethan Edmunds who is closely followed by team-mates Daniel Larson, Jacob Pimentel and Magnus Ringsted who occupy twentieth, 21st and 22nd respectively. Further down the leaderboard is Cameron Lucas in 47th.
There were no results posted at press time for the Red, White and Blue Optimist fleets.
Racing was originally scheduled to start on Saturday but was delayed a day because of a lack of wind.
Yesterday's racing was held in gentle breezes which gradually decreased throughout the day.
The four-day regatta is being hosted by the Coral Reef Yacht Club.