Youngsters braced for challenge in Argentina
Created: Mar 10, 2020 09:00 AM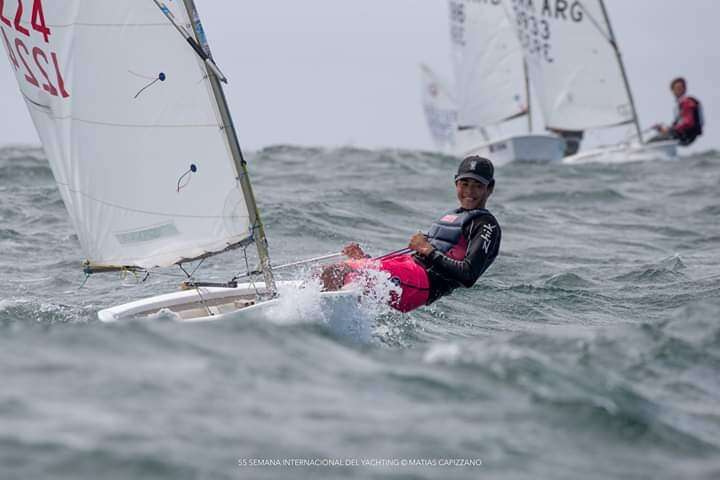 The Bermuda Optimist Dinghy Association has announced the team that will represent the island at the Optimist South American Championship in Argentina this month.
The team of ten comprises Christian Ebbin, Magnus Ringsted, PJ Rodrigues, Kipling Rossouw, Laura Hupman, Amelia Lewis, Ava Adams, Rachael Betschart, Sophia Dias and Ethan Thompson.
Argentine Pablo Weber will be coaching the team, with selection having been based on the sailors' finishes at the PwC Bermuda Optimist National and Open Championships, which were held in the Great Sound in November.
Thompson is making his debut at an International Optimist Dinghy Association regatta while Ebbin, the national boys' Optimist champion, Ringsted, Hupman, Betschart, Rossouw, Adams and Lewis are all surviving members from Bermuda's team that competed at the Optimist South American Championship in Algarrobo, Chile, last year.
Ebbin produced the island's best showing in individual fleet racing of seventeenth in an overall fleet of 169 sailors.
He was also a member of Bermuda's team that won the bronze medal in the Nations Cup Team Racing event, which also included Sebastian Kempe, Ringsted, Hupman and Betschart.
This year's Optimist South American Championship, involving 180 sailors from 16 countries, are taking place from March 21 to 28 and is being hosted by Club Nautico Mar del Plata.
Ebbin, Ringsted and Betschart are all well versed with the conditions in Argentina, having been among a group of Royal Bermuda Yacht Club Academy sailors, as well as national Optimist girls' champion Nicole Stovell, to have competed at the Semana de Mar del Plata Regatta last month at the same venue.
Ebbin overcome an early setback to secure fifth place in an overall fleet of over 230 participants.
Ringsted also qualified for the gold fleet along with Ebbin, where she finished sixteenth while Betschart topped the 63-strong silver fleet and was 66th overall.
Bermuda's sailors completed a training camp last month in preparation for the South American Championship and are scheduled to arrive in Argentina three days before the start of the regatta to train with other teams.