Ebbin and Ringsted gain valuable experience in new class
Created: Feb 22, 2021 08:00 AM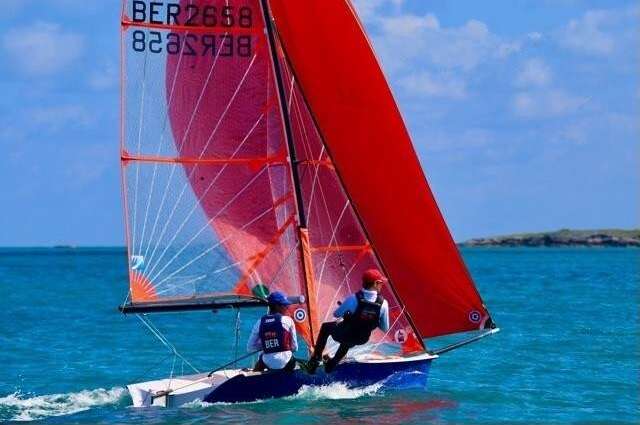 Christian Ebbin and Magnus Ringsted recently broadened their sailing horizons in Miami, Florida.
The pair attended a high-performance training camp and also made their debut competing against others in the double-handed 29er class on the waters of Biscayne Bay.
"It was a success and we learnt a lot of new things training in Miami with some of the top sailors in the US national team," Ebbin said.
"It was good and we definitely accomplished what we needed to on the training front."
Ebbin and Ringsted were put through their paces by a team comprised of athletes, coaches and experts at the week-long training camp organised by 2Niner.
They then competed in their respective class at the International 420/ 29er Midwinters East Skiff Generation Grand Prix organised by the Miami Yacht Club Sailing Foundation and held from February 13 to 15
The pair finished 15th among the 21-boat 29er fleet, with a best showing of tenth in the ten-race series won by USA's Clark Morris and Noah Zittrer.
Ebbin and Ringsted began sailing in the 29er last June.
"We decided to switch to the 29er from the Optimist dinghy after the Opti Worlds [2020] was cancelled [because of Covid-19]," Ebbin added. "That was our last year in the Opti,"
Ringsted added: "The summer sailing plans didn't exactly go as planned.
"We had hoped to travel and compete, but the pandemic got in the way.
"This hasn't stopped our progression, though, and we've worked hard learning how to handle the 29er, which is quite a change from our old Optimist."
The 29er is a sailing skiff derived from the Olympic class 49er and is capable of exceeding the wind speed when planing both up and downwind.
"It's a skiff, so it's a really fast boat," Ebbin said. "It's a transition boat to get the 49er, which is an Olympic class boat, and it has been a huge transition and a lot of work.
"We have basically been training on our own the past six months back home, so being in Florida was our first time training with others in the 29er."
Ebbin and Ringsted competed in the only 29er among a three-boat dinghy fleet, which they topped, at last summer's Heineken Round the Islands Race organised by the Bermuda Sailing Association.
They were declared the winners on corrected time against two other Sunfish.