Miguel Power rules waves to be crowned Optimist champion
Created: Dec 08, 2022 07:38 AM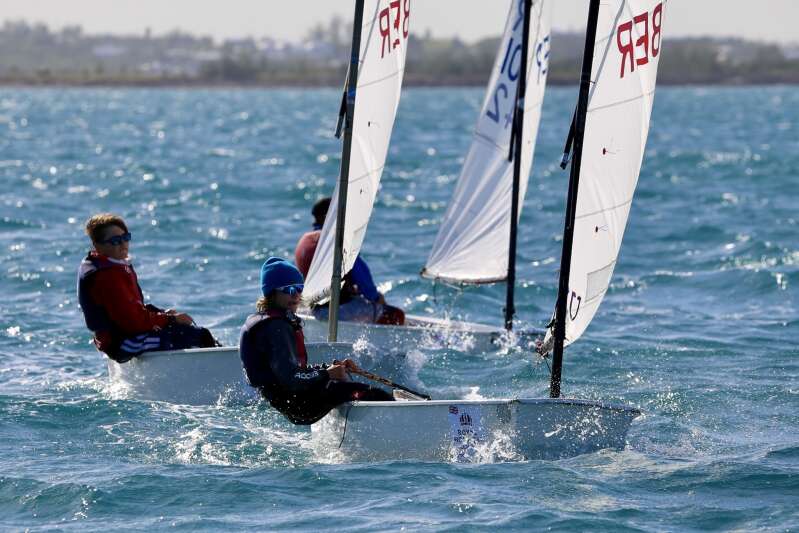 Miguel Power came out on top of a competitive field to be crowned the Bermuda National Optimist Champion.
In the four-race series, hosted by the Royal Bermuda Yacht Club on the Great Sound, Power took the honours after topping the standings with eight points after victories in the first and final race, as well as finishing second in round two and fourth in the remaining outing.
Shiloh Cruickshank finished second with a total of 12 points after two third place-finishes in the first and final race, while also following up a fifth place with victory in the penultimate round.
Oliver Soares completed the podium places with 15 points after finishes of second, third, fourth and sixth.
There was also joy for Thomas McBain, who clinched the Green Fleet national title. Among a field of 28 competitors, he took top spot with a net score of 14 after two race victories and two second-place finishes to go with a third and fifth among his results.
McBain narrowly edged out Connor Thomas, who took second place overall with two race wins and finishes of second, third and two fourths, ahead of Sean Pedro in third, with a nett score of 17 after claiming three second-place finishes, a third and two fourths.