North Village shut down two youth teams over Covid-19 fears
Created: Nov 28, 2020 08:07 AM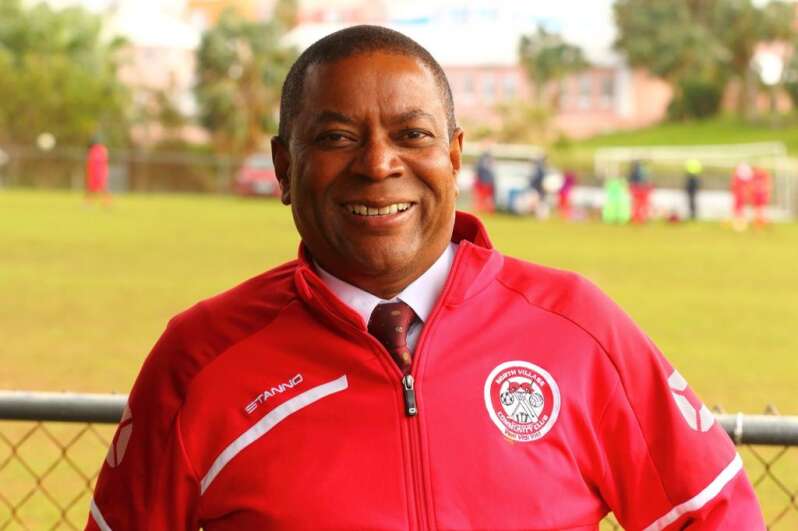 North Village have been forced to "shut down" two segments of their youth programme as a result of growing concerns over the global Covid-19 pandemic.
The club have taken the "extra precautionary measure" to suspend all training and games involving their under-5 and under-11 Red teams for two weeks after two players and a coach were linked with schools exposed to coronavirus.
"On November 22, we decided to shut down our under-11 programme for two weeks and that was as a direct result that we had two players and one coach that were ordered to go into quarantine," Shervin Dill, the club president, said.
"We took that as an extra precautionary measure because the two players that play for North Village were not actually impacted. But their siblings' schools had to shut down and because they had a sibling in a school that was shut down and they were in our programme.
"The coach's son was in one of the schools that had to shut down. So that coach's whole family had to go into quarantine, himself included, and the other two players and their families have been quarantined.
"It was kind of far removed but we took that precautionary measure just to be safe for everybody.
"You can't be too careful and I would rather err on the side of caution than jeopardise any of these children's health."
The club suspended their under-5 programme yesterday.
"The decisions were unanimous among North Village," Dill said. "The parents were a bit concerned because of a lot of hearsay and then you get the media inaccurate information.
"So we have sent out a directive to the coaches and the technical assistants as to what our position was so that it would be clear to them as to how we would deal with any situation that may arise as a result of what's been happening in the schools in particular.
"The teams will stay in quarantine and we have been informed that from the test results of the schools that were impacting that we had kids in the programme that their families have all been cleared.
"But we are still maintaining our stance because we were actually directed by the schools in one instance to put the particular family of one of the children in quarantine, which kind of helped us to make the decision to deal with the whole under-11 group."
Mark Wade, the Bermuda Football Association president, and David Sabir, the general secretary, did not return calls to The Royal Gazette yesterday.
Meanwhile, it is understood that several other teams from various divisions have also suspended operations.
"I do understand that there were other clubs that had taken a similar position to remove their teams from the programme," Dill said.
"Things are happening fairly quickly and I kind of got the feel that the BFA are going to have some strong considerations to maybe take some further steps in shutting down the youth programme.
"I can't speak to that. But I know that my club would be very much in line with whatever decision comes up as far as shutting down. We definitely do put the players', coaches' and members' health as our first priority, so we are going to be directed."
Dill said the clubs have been assured by the BFA that no sanctions will be imposed on them as a result of their actions.
"What the BFA's position was, as of today [yesterday], was that the clubs were not going to be penalised in any way, shape or form for taking this step because of the Covid-19," he added.
"It does impact the scheduling, of course. But there are not going to be any penalties against the clubs for taking this precautionary measure, and this is purely extra precautions.
"The BFA have also indicated that they are in talks as to what they are going to do going forward as to how far-reaching this school shutdown situation is because several players have been impacted — not so much directly but indirectly. We've taken that stance and it's purely an extra precautionary measure."
In a press release, the BFA reminded fans attending football matches that all clubs have been issued with game day regulations and other guidelines pertaining to the Covid-19 pandemic which they are required to implement. These protocol and guidelines include all persons wearing a face mask when entering and moving around the facility, observing physical distancing and washing or using hand sanitisers.