LeiLanni Nesbeth and Florida State reach NCAA semi-finals after penalty shoot-out
Updated: May 10, 2021 09:11 AM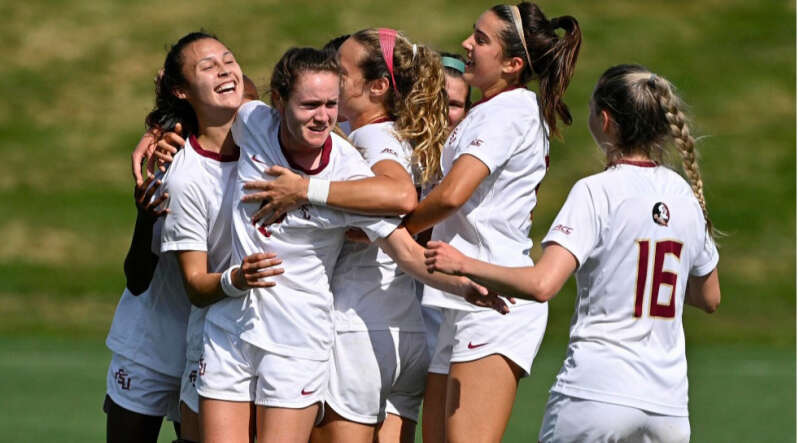 Top-ranked Florida State advanced to the College Cup for the eleventh time in their history when they defeated ninth-seeded Duke University 5-3 on penalty kicks in the NCAA Championship quarter-finals yesterday in Cary, North Carolina.
The match was goalless at the end of regulation time with LeiLanni Nesbeth starting for the Lady Seminoles, who dominated the game but could not find the opening goal through 90 minutes and then two ten-minute overtime periods.
Florida State outshot Duke 14-2 and had possession of the ball for 74 per cent of the game, while Duke's only two shots came in the first seven minutes of the game, none of which were on target.
Penalty kicks were left to decide the winner. Clara Robbins put FSU ahead, then freshman goalkeeper Cristina Roque saved Duke's first kick from Taylor Mitchell to put the Lady Blue Devils on the back foot.
FSU then converted their remaining four kicks through Emily Madril, Gabby Carle, Zhao Yujie and Jaelin Howell. They will now play Virginia, who upset fourth-seeded Texas Christian University 1-0 in the semi-finals on Thursday.
In the other half of the draw, second-seeded North Carolina will meet No 11 Santa Clara after identical 1-0 wins over Texas A&M and Clemson respectively.
"That was a big save," said Florida State head coach Mark Krikorian of Roque's block. "She guessed right and got to it, and that was the difference. All of our shooters stepped up and finished their chances pretty well.
"I thought Duke had a wonderful game plan and their kids executed it to perfection. It was clear that they were trying to minimise our opportunities at goal, and they did a really good job at that.
"I thought our kids stayed disciplined throughout without giving much at our goal."
Yesterday was the first time since 2018 that Florida State have played in a game that went to penalty kicks, that year defeating South Carolina 5-4 to advance to the NCAA quarter-finals en route to claiming the national championship.