Nahki Wells left on bench as Bristol City snap barren run
Updated: Aug 17, 2021 07:31 PM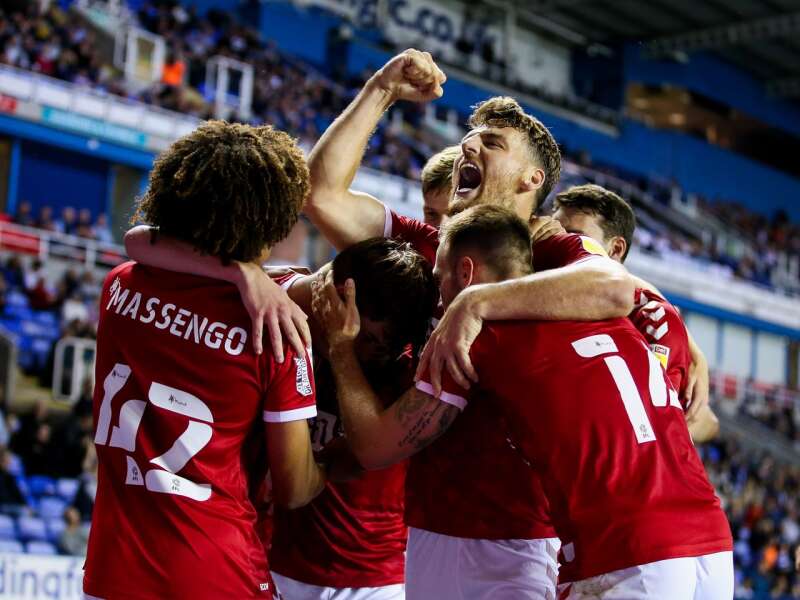 Bristol City finally put paid to a 13-match winless run in the league that stretched over two seasons when they beat Reading 3-2 at the Madejski Stadium tonight. However, manager Nigel Pearson was true to his word in not being a respecter of reputations by leaving Bermuda captain Nahki Wells on the bench for the duration.
It was Reading and City who set the early season alight the Sky Bet Championship in 2020-21 by jointly getting off to blazing starts before each faded.
Reading managed to stay there or thereabouts and ultimately finished seventh, seven points out of the promotion play-off places. But City's decline was dramatically palpable, their second half of the season akin to relegation form, which resulted in a nineteenth-place finish, only eight points clear of relegation.
Pearson, the former Leicester City manager who famously handed over the East Midlands club that Claudio Ranieri would turn into the most unlikely of Premier League champions, signed on a short-term contract in February and instantly started with a 3-1 victory away to Swansea City.
But the bounce factor could not be sustained and City took only six out of a possible 39 points in a desperate end to a season that had been already significantly affected by Covid-19.
What they also lost after January were the services of striker Chris Martin to injury, which meant Wells was the primary striker to end the season.
The Bermuda striker admitted to tiredness, which was given as a key reason why he could not make himself available to contribute to the World Cup qualifying effort.
With Martin back to fitness to start this season, Pearson's "one-up-front" approach means the former Norwich City man is the preferred option.
Martin responded tonight with the second goal as City swept into an early 2-0 lead on 14 minutes, Andreas Weimann having bagged the first of his two with a fifth-minute header.
The home side got back into the game when Femi Azeez notched on 19 minutes but City restored a two-goal advantage through Weimann in the 52nd minute before having to endure a nervy finish after Liam Moore scored with eight minutes left.
City, who moved up to twelfth in the Championship after results elsewhere tonight, are next in action on Friday at home to Swansea.