Andre "Chunka" Outerbridge (1961-2021): Once a Ranger, never a stranger
Updated: Nov 05, 2021 08:08 AM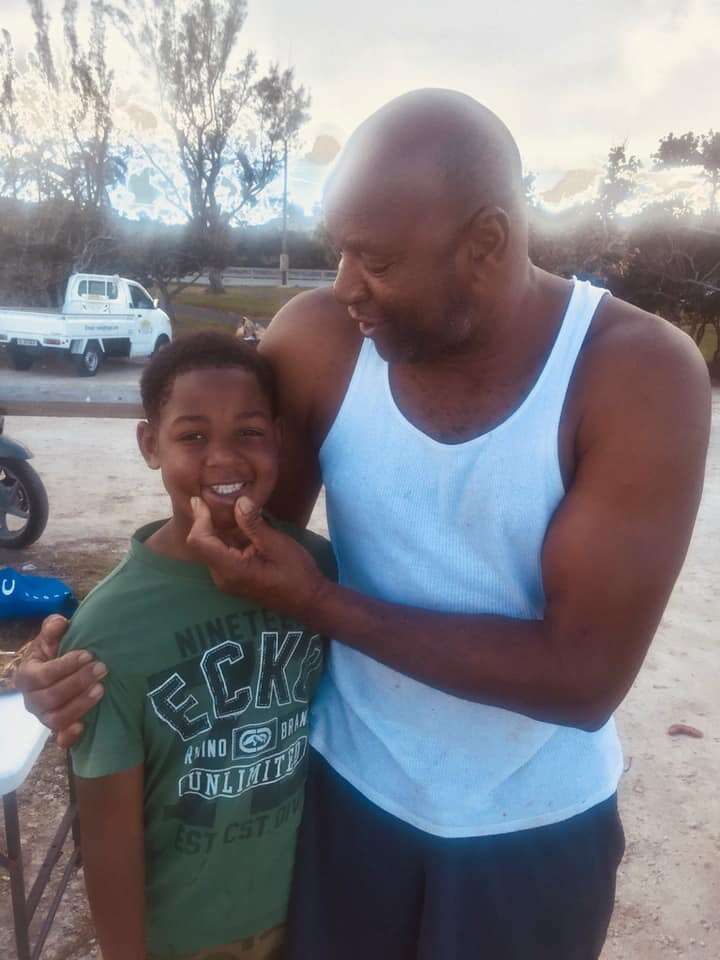 Southampton Rangers are mourning the death of former club footballer and keen fisherman Andre "Chunka" Outerbridge.
The midfielder, who helped guide Rangers to league and cup glory in the early to mid-1980s, recently passed away after a bout with illness at age 60.
"The Southampton Rangers family would like to extend their sincere condolences to the family and loved ones of Andre ʽChunka' Outerbridge," a club statement read.
"The Southampton Rangers senior men's team requested a moment of silence for the falling of Chunka in their match over the weekend.
"Once a Ranger, never a stranger."
Tributes continued to pour out this week from some of Outerbridge's team-mates.
Clayton Swan, the former Rangers defender and captain, told The Royal Gazette: "That time when we played together we had a great team and Chunka made a big contribution to that. As a midfielder, his contribution was invaluable.
"When he picked up that ball in attack, he would drive at you and even defensive-wise he was solid.
"He was a hard tackler, good header of the ball, good passer and had good vision.
"He was all of that and that's how important he was to the team. He was the fuel in our midfield engine; without that we would not have been able to run.
"He was also one who kept everybody together, like a leader. If anything went wrong, he would tell you. We had that constructive criticism back then."
Wendell "Woodgate" Simmons, the former Rangers central half, recalls Outerbridge making a smooth transition to senior football at a tender age.
"He came into the side young and one of the things about him is he seemed to fit right in," he said. "He didn't seem to be a person who had a lot of nerves — right from when he first came into the side.
"That was the thing that really stood out about him to me. Not only his talent, but his attitude ... how he approached the game and was able to fit right in with senior guys.
"Chunka was a very talented player who played between the midfield and the forward line.
"He was a part of the Rangers football family and we all remember him back in the day when he played as a very good team-mate, friend and a very jolly and nice person to be around.
"My condolences goes out to his family and friends."
Randy Raynor, the former Rangers defender and manager, spoke of Outerbridge's perseverance and unwavering commitment on the pitch.
"He was a team player and never wanted anybody else to give up because he was putting his all in it," he said. "He always encouraged you.
"I have a great memories of Chunka as a player. He was a good player and was very strong.
"On behalf of the members and executive of Southampton Rangers we send our condolences to the Outerbridge family."
Dwayne "Pickles" Steede, the former Rangers forward, described Outerbridge as the "complete midfielder".
He said: "He was strong, a good passer of the ball and won tackles. He was a complete midfield player.
"He knew when to come forward, knew when to lay off or hang back and cover Woodgate and those guys. He just read the game so well."
John Tucker, the former Rangers player-coach, added: "Chunka had a lot of fight. He also had skill and talent and was dedicated to the sport.
"I was really shocked to hear of his passing. My condolences to his family and friends. May he rest in peace."
Darren "Butch" Burchall, the former Rangers goalkeeper, also spoke fondly of Outerbridge.
"He was one of the older guys around the club and was a diehard Ranger," he said.
"I grew up around Chunka. He always looked out for the younger guys and had a heart of gold."
Away from football, Outerbridge was well known for his love of fishing and inspired many young people to take up the craft.
Andre "Chunka" Outerbridge leaves behind daughter Andreka, and sons Andre Jr, Nicholas and Gabriel. He was predeceased by son Isaiah.
He will be buried at sea off Tiger Bay, St George's, on November 14.