BAA close in on idle leaders Hamilton Parish
Updated: Jan 31, 2022 12:43 PM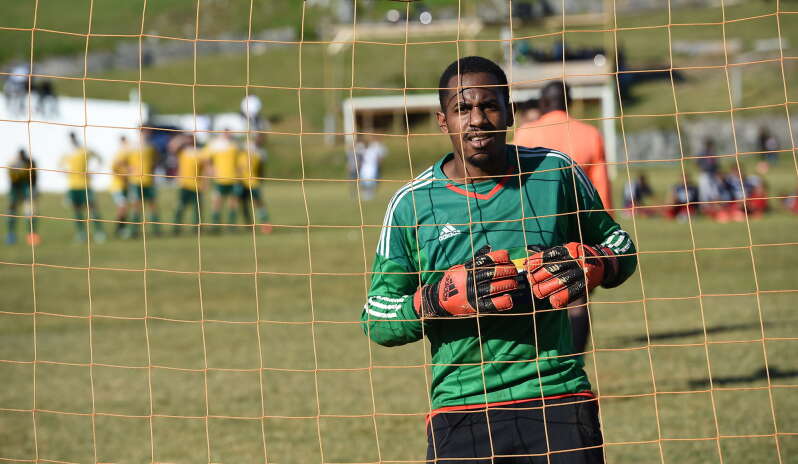 BAA capitalised on dropped points by Young Men's Social Club against Wolves on Saturday, as they defeated St David's 3-1 at St David's, yesterday, to strengthen their grip on second place in the First Division promotion race.
With teams around them either drawing or not playing – as was the case with leaders Hamilton Parish who had their match with Vasco called off – BAA picked up three valuable points against St David's after Patrick Quinn and captain Caleb McDowall scored in the eleventh and 34th minutes before St David's replied on the hour mark through Iyuan Smith.
Chioke White restored the two-goal advantage with a third goal in the 89th minute.
In yesterday's other match, Ireland Rangers scored two injury time goals to defeat bottom team Paget 4-2 at Southampton Oval.
Paget, still looking for their first win of the season, led 2-0 early in the first half through Nathan Simons in the third minute and Patraic Castle in the 19th.
Rangers levelled it up by the break after goals by goalkeeper Shaquille Bean (25th) and Jahnai Ratteray (37th). Paget looked like having to settle for another draw, but Rangers deprived them of that when they scored three and six minutes into stoppage time to snatch a sensational win.
Zico Saltus-Seymour scored the first of those two goals to make it 3-2 and then Chakote Wainwright-Basden netted a fourth three minutes later to compete the fightback.
In Saturday's match, Wolves held Social Club to a 1-1 draw at Wellington Oval. Social Club took the lead in the 41st minute through Makai Young, before Antinori Butterfield equalised in the 51st minute.