'I just showed myself what I'm capable of' - Nia Christopher happy to be breaking records
Created: Sep 16, 2022 07:43 AM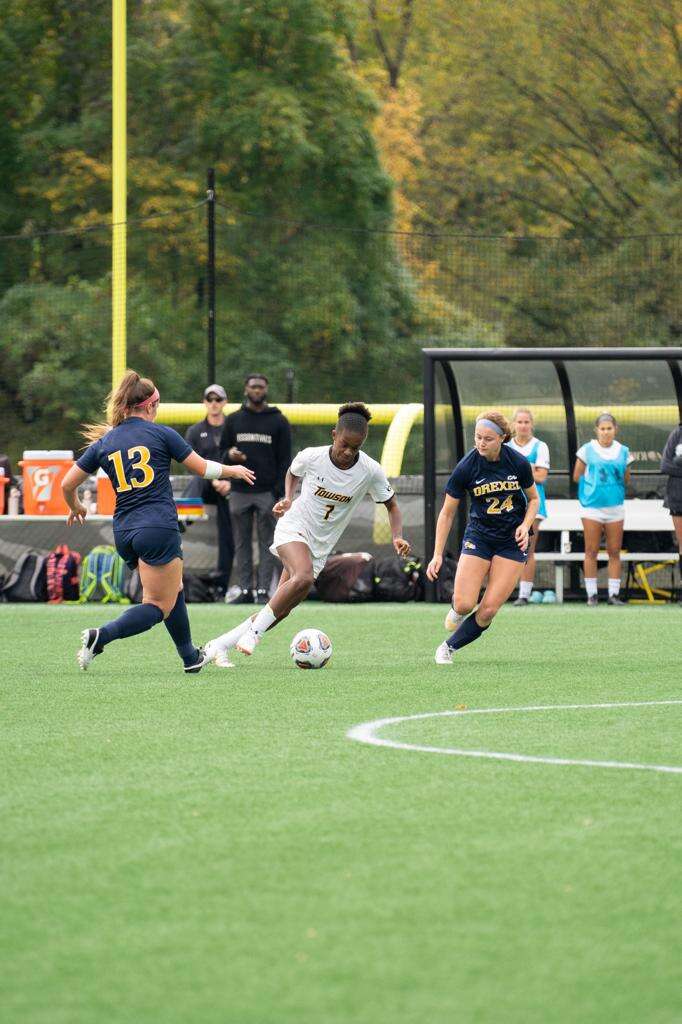 Nia Christopher says she is delighted to have carved her name into the record books at Towson University.
The Bermuda striker netted a school single-game record of five goals in her team's 7-0 demolition of visiting Delaware State at Tiger Field on Tuesday to underline her potential.
"It was a good feeling. I just went out there aiming to get a few goals, but wasn't expecting to be able to get five," Christopher told The Royal Gazette.
"I wasn't aware of the record but I'm happy to have my name next to it," Christopher added.
"This five-goal game exceeded my expectations. I've been hoping to get maybe a hat-trick game and a few multi-goal games, but definitely did not expect to get five. I just showed myself what I am capable of."
The 21-year-old junior student opened her account in the fourth minute after latching on to Phoebe Canoles' through ball and doubled her personal tally in the 19th minute with Canoles again providing the assist.
Jasmine Hamid made it 3-0 with a blistering effort from 40-yards before Christopher completed her hat-trick in the 27th minute to leave the hosts in full control at the interval.
Christopher picked up where she left off in the second half, grabbing her fourth goal 19 seconds into the second half and then pounced on a Canoles's rebound for her fifth in the 52nd minute to cap her record-breaking display.
Khori Banks converted from the penalty spot in the 81st minute to round off the scoring as Towson extended their unbeaten streak to six matches, with five wins among them.
"I wasn't that surprised by the result given that we beat them 6-0 last year," said Christopher, who ranks sixth among her school's all-time leading scorers. "But we still had to go out there like any other game."
Towson are third in the Colonial Athletic Association standings and have gone from strength-to-strength after making a poor start to the season.
"This season, we had a little bit of a rough start but we was able to change that around pretty quick," Christopher added. "We have a record of 6-1-1, which is good for us because that just showed us as a team that we are able to bounce back.
"It also gives us a little confidence boost because as a team we know what we are capable of as we go into conference play next week."
Christopher has a minor in business and working towards a major in sports management.
She also harbours an ambition of showcasing her football talents among the professional ranks one day.
"My main goal is to play professionally," she said. "And I see this as part of my journey to get there."