Jay Bean and Danté Leverock leave coaching roles at Dandy Town and Robin Hood
Updated: Nov 16, 2022 08:09 AM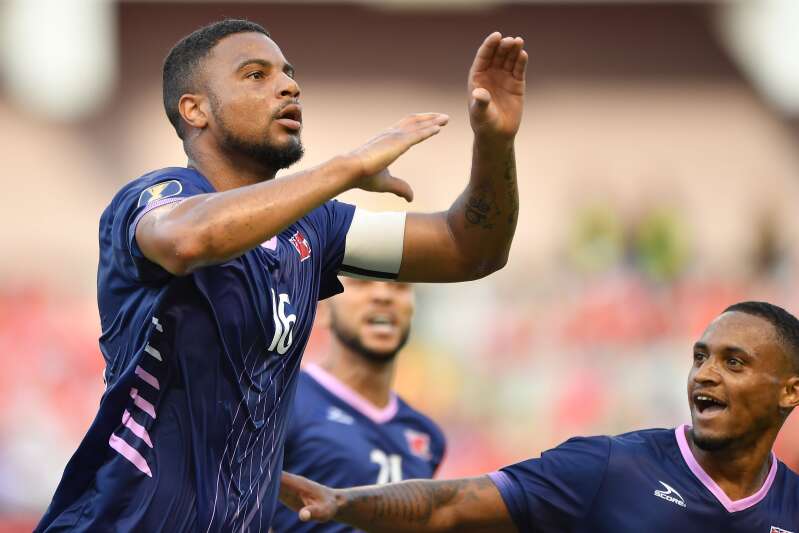 Dandy Town have moved quickly to replace Jay Bean after he stepped down as head coach on a day when Danté Leverock announced that he was leaving as boss of beleaguered Robin Hood.
Town, last season's Premier Divison and FA Cup champions Town have endured a recent slump in form with an alarming 4-0 thrashing at the hands of St George's preceded by a 2-1 loss to North Village.
That most recent defeat sparked rumours of a rift between the dressing room and Bean, who after multiple discussions with the club's hierarchy has opted to resign and bring an abrupt end to his brief tenure after only taking the reins in the summer.
Town president Devarr Boyles has quashed any speculation of a falling-out between the players and former coach, insisting the decision to leave the club was purely down to Bean.
"There has been no breakdown in relationships, nor has Jay been relieved of his duties as a knee-jerk reaction to the defeat against St George's," said Boyles.
"We had a series of meetings with Jay, the third and latest being after the St George's match, and we all articulated the challenges we are facing and assured him we would give him as much support as we could.
"However, Jay later responded that he wanted to resign and so we were left with no option, he had made his decision. With any club there will always be rumours after a coach leaves his role but this was his decision and I know it would have been a very difficult one for him to make."
Aaron Denkins, the club's technical director, will again take up the role for the remainder of the season after he was forced to step in as head coach after Kwame Steede parted ways with the club during their pre-season preparations last season.
The campaign turned out to be a triumph as Denkins coached Town to the coveted Premier Division and FA Cup double to deservedly earn the Coach of the Year accolade.
"Aaron will be in place for the remainder of the season with Mick Ward retaining his position as assistant coach," Boyles added. "We know we are in a safe pair of hands right now and we are confident the club will galvanise around Aaron moving forward."
Boyles highlighted continuity as being the key to avoiding any major disruptions with the ambition of the club to successfully defend their league crown as well as challenge for silverware in the remaining cup competitions.
"We have always had a big group of coaches around the club because we know if we lose a head coach, for whatever reason, we can promote from within with the hope of not suffering as hard," he said.
"Typically we like to have three main coaches involved with the first team and so we will look to the possibility of one of the senior players, someone like Cecoy Robinson, perhaps stepping up and taking some more responsibility to assist with coaching.
"Our goals and ambitions of this season have not changed at all. We want to compete for trophies, that hasn't changed. We see ourselves as a top club and even though we are going through a tough period, we know we can come out of it.
"We have had meetings with the players and reminded them that sometimes in sport you have difficulties, that is part of football, but now we have to dust ourselves down and get on with it."
Hood's nightmare campaign has taken another disastrous downturn after former Bermuda captain Leverock confirmed his departure from the club yesterday.
"Thank you to Robin Hood for allowing me the opportunity to be senior head coach for the last year. It helped me to massively grow as a coach and will forever be grateful. Unfortunately the time has come to an end but looking forward to the next coaching chapter," he said in a statement on Facebook.
Hood lost 11-1 to St George's in Leverock's last game in charge on October 23 and have since forfeited two matches against Somerset Trojans and Boulevard Blazers after failing to raise a team.
A repeat situation in just more one match should result in the club being banned from participating in any further competitions.
Section six of the Bermuda Football Association's rules covering failure to play and abandonment reads: "Any team that defaults three (3) matches during the season will be banned from participating in any further competitions relating to the division in which the matches were defaulted for the remainder of the season."