'For this boy from St George's to play against Pelé was special'
Updated: Jan 05, 2023 08:07 AM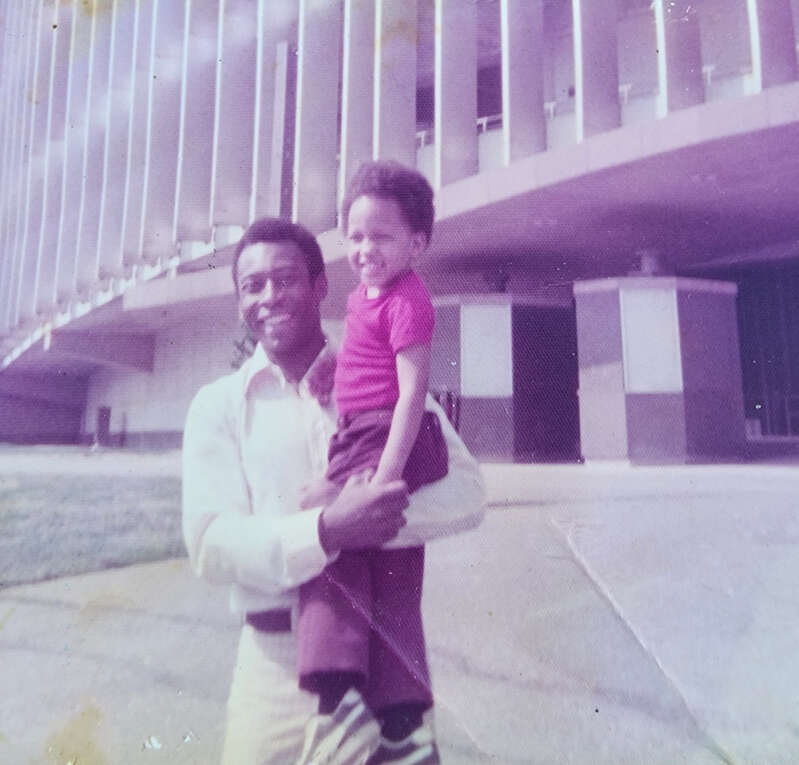 Former footballer and coach Gary Darrell, who rubbed shoulders with the stars during playing stints with North American Soccer League sides Montreal Olympique and Washington Diplomats, has described being on the same pitch as Pelé as an honour and a surreal experience.
"Each time you were on the same field with this guy you felt it as being something special because he was really everything that you heard he was," said Darrell, who spent eight years in the NASL between 1972 and 1980.
"Those were really memorable experiences just to be on the same field, and playing against somebody like that was definitely a highlight of my career.
"I remember the first time I played in a game that he was involved in against the New York Cosmos and I am looking from my side. It was kick-off and I look across to the other side and you see Pelé, Franz Beckenbauer and Carlos Alberto all on the Cosmos team and here is this little boy from St George's on the same field with these giants in the soccer world — it was exciting.
"You respected them but you had to respect them as just another opponent and play. It was really amazing to be on the same field as these kind of players."
Darrell, who played domestically as a midfielder with Wellington Rovers and Devonshire Colts, had the honour of playing against Pelé on several occasions.
"I played against him at least four times," he added. "The first time I played against him was at a high school in northern Virginia and then we moved back to Robert F. Kennedy Stadium in Washington DC and played there a couple of times.
"I also remember playing against him at the Meadowlands [New Jersey] and what I particularly remember about that game is that before it started I went to him and asked if I could get his jersey for my son and he said 'no problem'.
"Before the game ended he was substituted so I am thinking, 'there goes my jersey; I am never going to get it now'. But at the end of the game one of his personal people came over and told me that Pelé wanted to see me.
"I went into the Cosmos changing room and he was getting a massage. He looked up, spoke and reached under the table and got the jersey he had played in and said, 'this is for your son' and I thought that was a really kind and generous thing to do.
"I still have the jersey and my son told me the other day he is going to put it into a frame now. It means a bit more to him now that Pelé has gone, I suppose."
Darrell also had the opportunity to witness some of the Brazilian icon's finest performances in the United States from the stands.
"I can recall going to see him play in a play-off game, I think against Tampa Bay, and it was like watching a highlight film of him. He did everything you had seen on television or had read about," he said. "He had an outstanding game and you could see he was world-class and ahead of everybody else."
Darrell also spoke fondly of Pelé's nature.
"The thing about him that everybody has said is he was a very humble person," he added. "He never thought in any way he was as special as he was. He never came across that way. He just seemed to be a very genuine, world-class player."
Pelé, who signed his contract to play for the Cosmos at the Hamilton Princess in Bermuda in 1975, passed away last week at the age of 82 after a battle with colon cancer.
"We have lost a legend and definitely a one of a kind," said Darrell.