From Bermuda to Anfield: Jonathan Power is new club doctor at Liverpool
Created: Mar 24, 2023 07:40 AM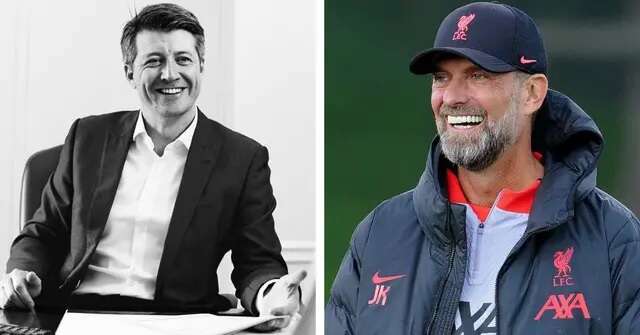 Jonathan Power concedes it was impossible to turn down the opportunity of moving home to take up the role of Liverpool's new club doctor.
Power, who has been a resident on island for two years, will be leaving his current role as a consultant in sports and exercise medicine at the Centre for Sports and Orthopaedic Medicine to take on the job with the Premier League giants and fill the void left by Jim Moxon last summer.
While Power is adamant he and his family were not actively looking to leave Bermuda, he admits he was powerless to resist the enticing offer to return back to his home city and accept the approach from his boyhood club back in November.
"I moved out a couple of years ago with the intention of staying for a long time," he said. "There are not many jobs that could tempt me to move away but Liverpool contacted me about the opportunity and, after going through the process, they offered me the job.
"I grew up in Liverpool, my family are still there, and while I've not lived there for 27 years, it was impossible to turn down the opportunity. As a family it still feels surreal to think we'll be going from this beautiful island and its pink beaches back to Liverpool.
"This is a career ambition and not just a job to me because there are a lot of different emotions that come with joining Liverpool.
"I want to thank the Centre for Sports and Orthopaedic Medicine who have been really helpful in facilitating me going to a new job, which I am incredibly grateful for.
"The clinic punches well above its weight for a small island like Bermuda and the quality of what they do is fantastic. I'm also happy to know that I'm leaving the role in good hands in Chris Tomlinson, who is coming into the role after being the Chief Medical Officer to British Gymnastics and Senior Sports Physician at the English Institute of Sport."
Power's new role means he will be thrust under the microscope of England's top flight and the pressure that comes with club demands of having players readily available and in peak physical condition.
But that is an environment to which Power is no stranger having worked with the Football Association for almost ten years as well as at Brentford and with both codes of rugby in Leeds.
"The job of the club doctor is to look after all of the medical needs but also to make judgment calls about when players can return to play," said Power, who was with the England Football Association between 2012 and 2021, where he worked as the team's performance medicine doctor. He was also team physician with the youth teams that won the Under-17s World Cup and U19s European Championship side.
"It can be a crazy environment because there isn't always a lot of downtime but ultimately you have some incredible experiences.
"We work between injury and performance and that's the grey area within sport medicine and knowing how to get a player from injury back to high performance as quickly as you can.
"That means you are the magnifying glass, but it is all part and parcel of working in that environment and very quickly you learn that you can only do your job to the best of your capabilities. Pressure is a privilege and you earn the right to be under that pressure. I certainly feel privileged to be in this situation.
"One thing I've always been fortunate about is that I try and stay below the radar, because I think that is what a medical team should do.
I want our medical department to be the best in the world and the only way to get there is by doing things the right way and striving for the highest level of performance. The club has one of the very best departments within the sport in the world and so hopefully we can keep pushing forward."
As well as dealing with intense scrutiny in his new role, Power also finds himself in the intriguing situation of working for the club as a lifelong fan and season-ticket holder, but he is well aware of the need to detach himself from the fan's perspective and focus solely on his work.
"Working in sport changes your perspective from being a fan to watching it in a very different way" Power said.
"When you're working in that environment, the way you look at everything changes because you focus on what is best for the players themselves, not necessarily the league table.
"It is critical that I remain independent from the feelings you have as a fan. That can be a trap to fall into and thankfully over my career I never have.
"Every decision you have to make, there are many factors that feed into it and as the doctor you are the advocate for the player. Sometimes those decision may not be popular with everyone but you're there for the best interest of the player as a person."