Jaylon Bather leaves door open for a return to national squad
Updated: Sep 08, 2023 07:40 AM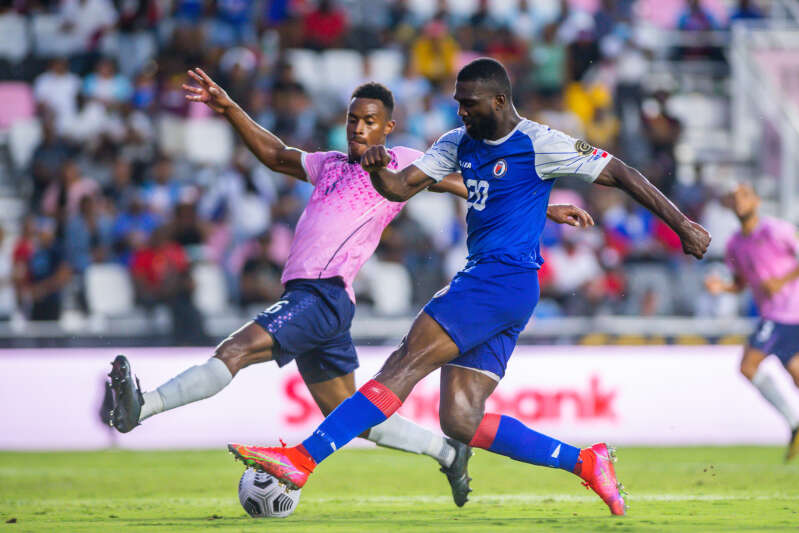 PHC defender Jaylon Bather has no intention to call time on his international career despite his continued absence from the men's national set-up.
After being left out of Bermuda's final two matches of the previous Concacaf Nations League campaign under former coach Kyle Lightbourne, the 30-year-old central defender, who has been capped 34 times, was again a notable omission from new coach Michael Findlay's squad for the upcoming fixtures against French Guiana and St Vincent & the Grenadines.
However, Bather, who formed a formidable partnership alongside Dante Leverock at the heart of defence in recent years, revealed his absence was a personal choice owing to a clash with work commitments.
"I was asked to be part of this squad, but because of work-related reasons it was just too short notice for me to get the time to be involved," said Bather, who last featured for the national side in the 4-1 defeat against Haiti during Gold Cup qualification in July 2021.
"I haven't really had any real discussions with the new head coach, but I've spoken with the assistant coaches. I received an e-mail from the coach to say he wanted me as part of the squad for these fixtures, but I was not available."
Despite his continued absence, Bather is adamant he still has aspirations to represent his country, but he is well aware that decision is not his to make.
"Just because I haven't been involved doesn't necessarily mean this is the end for me in terms of playing for the national team," he added. "We just have to see how things go moving forward.
"I've made it clear to the coaches that I'll be available for the next set of fixtures if possible, but I know that will be the decision of the coaches.
"If the coaches still want me to be involved then there will be decisions to be made, but again that's decisions for those in charge."