Manders' career hanging in the balance
Updated: Oct 22, 2013 09:03 AM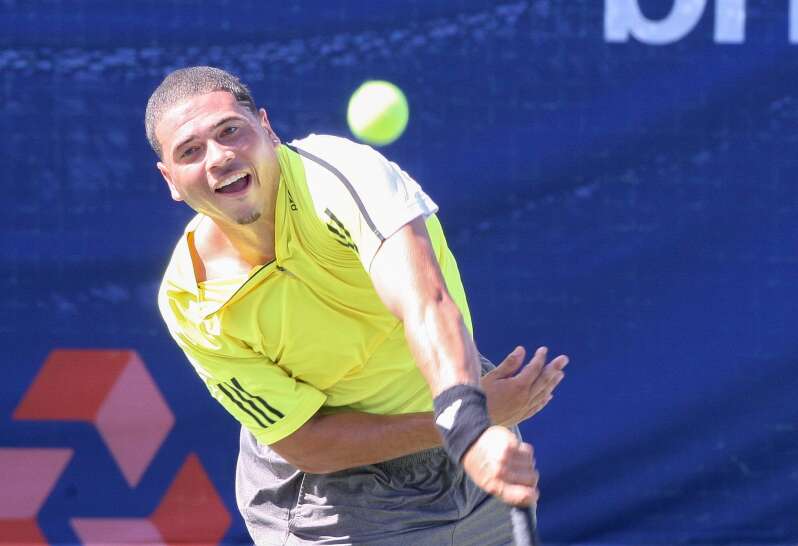 Gavin Manders' tennis career hangs in the balance as he tries to recover from a string of injuries.
After a bike accident almost a year ago when he lost his baby toe, the Island's former number one says has since overcompensated in other parts of the body.
"The accident has caused me to have many problems," said Manders. "I now have lower back pain that is getting worse every day and am having pain in my Achilles and calf.
"My biomechanics are all out of line and I face a long rehab and training process just to be able to get back to where I was before the accident.
"The training programme to get to where I would have been now had I not had to deal with the issues from the accident is also a long one, but I'm staying positive and will do everything in my power to get back out there.
"My passion for the game has only grown stronger now that I can't compete and my appreciation has also grown."
Manders recently lost his number one ranking locally and it could be the last time he will hold the spot if he isn't able to overcome the latest injury problems.
More importantly for Manders is his ability to be back and ready for next summer's CAC Games in Mexico.
"My future in the sport hangs in the balance as I am not sure how long it will take to get to where I need to be to compete on the international stage.
"I have been number one in Bermuda for five years and have no doubt I will be able to compete locally, but as for my dreams to be an Olympian and my quest to continue to compete on the world stage . . . I was only able to play one tournament due to the accident and although I won the only tournament I played in, my good friend David Thomas played in two, winning one and losing to me in the finals in one.
"I have a long process ahead of me to be able to compete for Bermuda in the CAC Games next summer, and it will be difficult to catch up with the field as I will have hardly any time to train at the intensity needed to be effective at the world level."
In the meantime, Manders has been tasked with making the Rosewood Tucker's Point the best place to play tennis.
He was appointed to the job of head tennis coach at the resort earlier this month.
"It's a great opportunity for me at this point in my life to get a job at the Rosewood Tucker's Point, and I look forward to sharing my passion and experience with the members and guests.
"I plan to use my experience and love for the sport to make the resort one of the premier tennis clubs on the Island.
"I hope to create a new buzz at the facility and use my international experience at clubs around the world to create a unique and fun environment."
"I will be in charge of implementing and executing tennis programmes and events for the members and guests at the hotel.
"Also included will be the main professional teaching private lessons and clinics, with LaVern Stowe also assisting with these things."
He already has been involved in getting tennis enthusiasts to the club since his appointment, hosting an exhibition match and a meet the pros night at the club.