Doubles delight for impressive Mallory
Updated: Feb 22, 2020 08:07 AM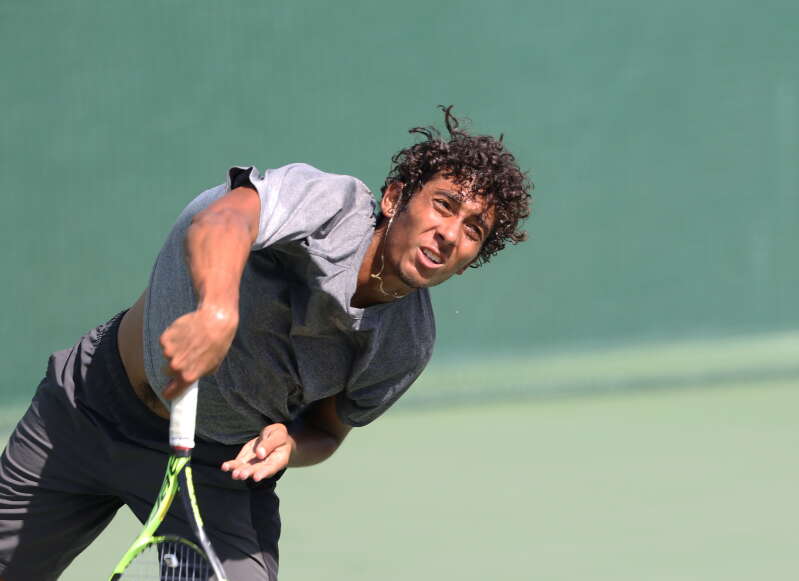 Trey Mallory and Jamaican partner John Chin caused a big upset to clinch doubles title glory at the J4 Guatemala/Copa Universidad Galileo event yesterday.
Mallory, the island's top-ranked junior and his partner went into yesterday's final as the fourth seeds and massive underdogs against the top-seeded pair of Alvin Nicholas Tudorica, of Canada, and
Carlos Alejandro Solares Midence, of Bolivia.
The match started out by following the form guide as the top seeds eased into the lead, winning the first set comfortably 6-2.
However, refusing to lay down and accept defeat, Mallory and his partner battled back in the second set, winning 6-3 to force a deciding third set.
Building on that momentum, the pair came out on top in a thrilling final set, ultimately prevailing 10-8 to complete the upset and clinch the title.
In the previous rounds, the duo knocked out Anthony Bryson Cook and Julian Desousa in the opening quarter-final match, before beating Adam Duan and Francisco Tomas Geschwind in the semi-final.
Winning the title came as a welcome boost to Mallory, who earlier suffered elimination in the singles competition at the quarter-final stage.
Coincidentally, Mallory beat doubles partner Chin 4-6, 6-2, 6-1 in the opening match on Tuesday before defeating Kurt Miller, of the US, 6-3, 7-5 in the second round on Thursday to advance into the last eight of the event, which is part of the ITF World Junior Tennis Tour.
However, the 17-year-old could not build on that momentum against Duan, of the US, who came out on top of the three-set encounter.
After going down 6-3 in the first set, Mallory battled back to take the second 6-4 to force a deciding third set, where his opponent ultimately prevailed 6-4, to take victory and progress into the semi-finals.
There Duan will face seventh seed Maime St-Hilaire, who upset third-seeded American Sam Scherer 4-6, 6-6, 6-3. The other semi-final pits fourth seed Maxime Mareschal-Hay, of Canada, against Ty Switzwer, of the US.
His impressive display in Guatemala comes a week after Mallory enjoyed a promising performance on the ITF World Junior Tennis Tour in Queretaro Mexico, where he reached the quarter-finals.
After overcoming Mexico's Adrian Diblidox 3-6, 7-6, 6-4 in his opening match, Mallory stunned the No 1 seed Emiliano González 6-3, 6-3 in front of his home crowd. González is ranked No 161 in the world.
Mallory's journey ended in the next round where he went down in straight sets, losing 6-2, 6-3 to eighth seed and eventual winner Braden Shick, of the US.
"The last few weeks are definitely the biggest results ever by a Bermudian junior tennis player, and I envision more to come for 2020," said James Collieson, part of Mallory's team. "The more points he keeps accumulating, the bigger events he will play."