Purvis win three titles at primary schools finals
Created: Jun 01, 2022 07:56 AM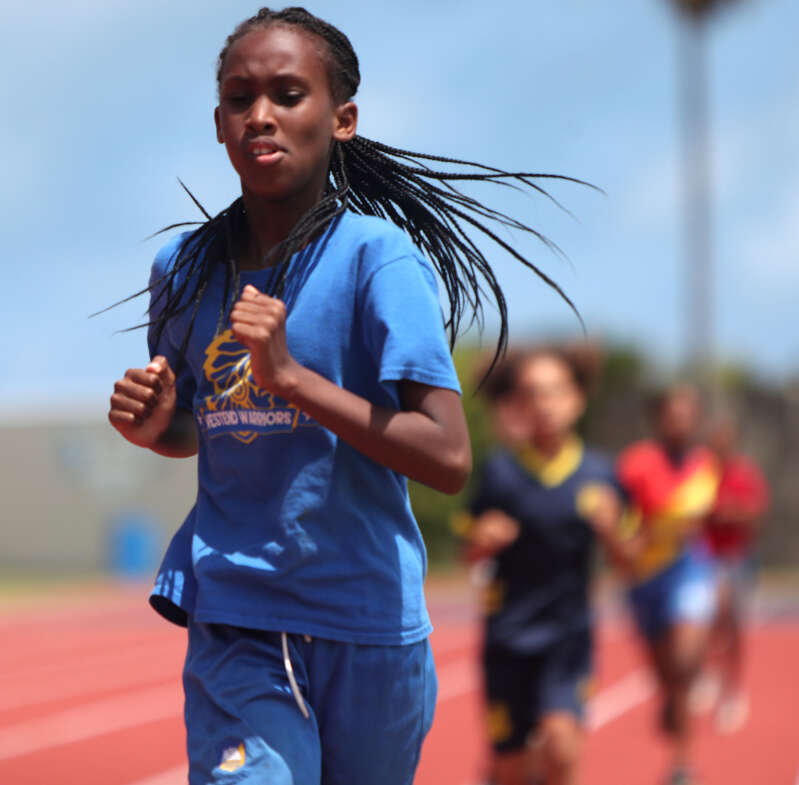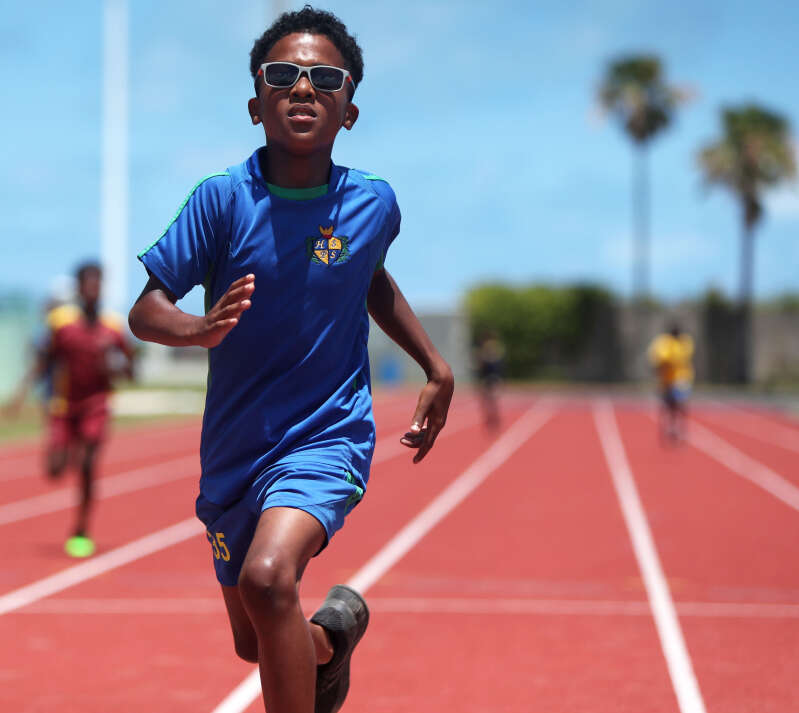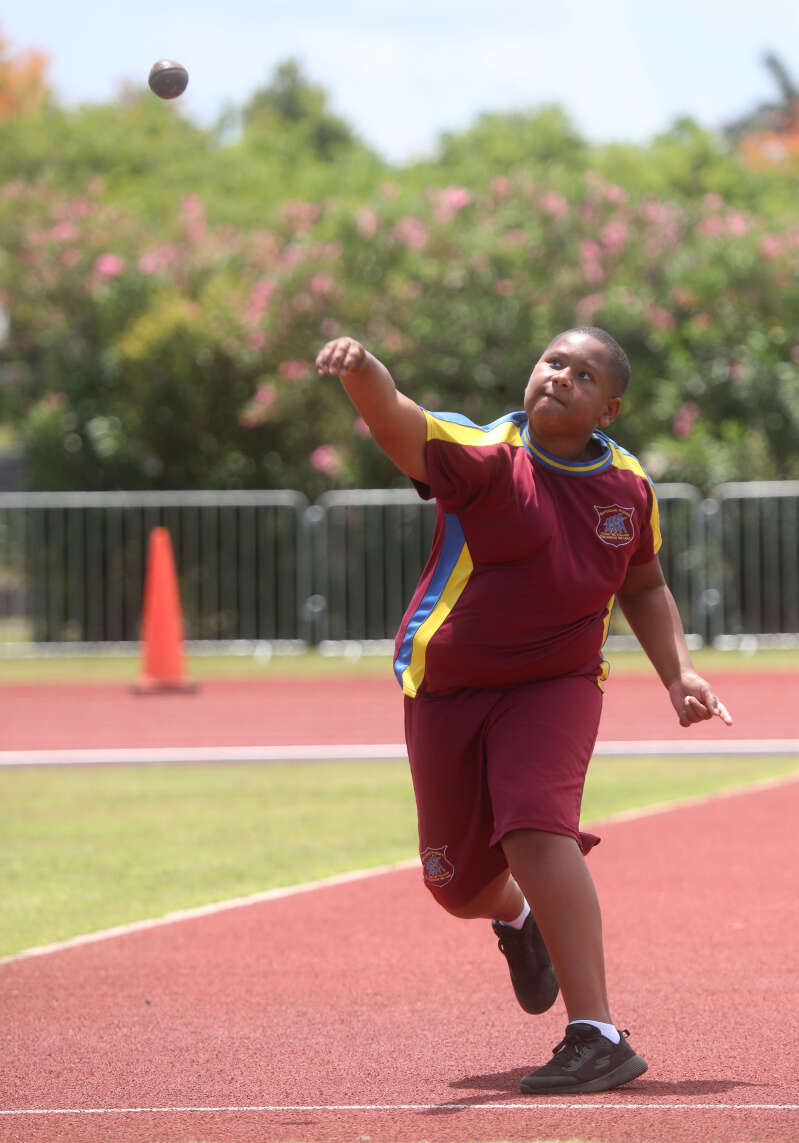 Purvis athletes claimed three of the four individual titles at the Bermuda School Sports Federation Primary School Track and Field Championships at the Flora Duffy Stadium.
Eighteen schools participated over two days in the first school competition in over two years.
Sukany Jobson, of Purvis Primary, was named under-10 girls champion after winning the 400 metres, 800 metres and long jump. Sprinter Jasmine Reid-Rubaine also had a good day on the track, claiming the 100 metres and 200 metres titles, and finishing second to Jobson in the long jump.
Gilbert Institute's Solae Goater was runner-up to Jobson in the 400 metres and 800 metres, and won bronze in the 200 metres.
Jace Postlethwaite edged Cairo Burgess from Somersfield Academy in the under-10 boys division. Postlethwaite won the 100 metres while finishing second to Burgess in the 200 metres.
Postlethwaite then was second to Sanaj Signor, from Harrington Sound Primary, in the long jump. Burgess added a silver in the 100 metres and a bronze in the long jump to his 200 metres gold performance.
Postlethwaite led his relay team to gold, with Burgess collecting another silver in an exciting 4 x 100 metres relay final.
West End Primary's Zakhya Scott prevented Purvis from sweeping the individual titles by claiming the sprint events — 100 metres, 200 metres and 400 metres. She also led West End to 4 x 100 metres relay gold.
Francis Patton's Dhiannon Bailey won the 800 metres and claimed silver in the 400 metres. Elena Bortoli, of Somersfield Academy, was impressive in winning the Randy Benjamin Memorial Mile.
Purvis got back to winning ways with Chaz Edmead winning the over-10 boys division as well as winning the Toby Colombe best performer award. There was no stopping Edmead, as he cruised to victories in the 110 metres, 200 metres, long jump and the open boys high jump while anchoring his 4 x 100 relay team to victory.
Ta'han Eve, from Harrington Sound Primary School, won the boys' Randy Benjamin Memorial Mile, along with the 400 metres and 800 metres.