Phillip Woollins claims comfortable victory in BUT 5K
Updated: Feb 06, 2023 11:11 AM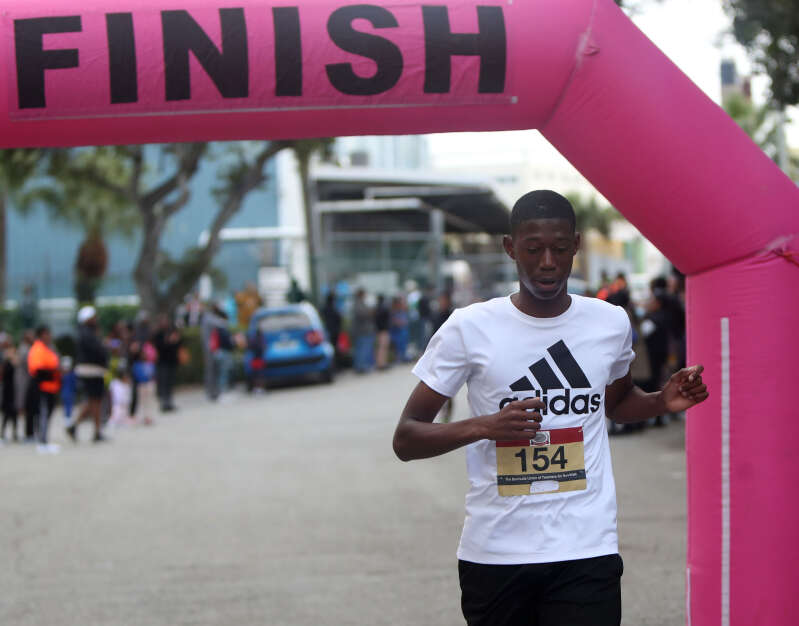 Philip Woollins put in an impressive performance to be crowned the winner of the Bermuda Union of Teachers 5K Run/Walk.
Competing on the course, which started and finished on Pitts Bay Road and looped around Berkeley Road, North Shore and St John's Road, Woollins crossed the line in a winning time of 17min 33sec, more than a minute ahead of his nearest rival Jan-Johan Nel in 18:41, who in turn was two seconds ahead of Neil de Ste Croix.
There was also a dominant display from Carol Redahan in winning the 5K Competitive Walk in a time of 33:55, comfortably clear of Junior Watts in second place in a time of 35:30, with Wendell Hollis in third in 36:40.
The event also consisted of a host of school-age races with Tajahri Rogers winning the senior division in 16:59, narrowly ahead of J'auza James (17:05) with Anthony Harkness completing the top three in 20:30.
Noah Maranzana came out on top in the Middle School race, crossing the line in a winning time of 8:59, comfortably ahead of Rajee Knight-Rowling in 9:43, with Aria Mosquera a further 42 seconds adrift in third.
Sami Luber took the honours in the Upper Primary School category in a winning time of 10:03 ahead of As'Ad Muhammad (10:16) and Jaylon Glasford (10:37), while there was victory for Inara Todd in the Lower Primary School race, crossing the line in 3:20 narrowly ahead of ahead Giselle Reid-Rubaine (3:23) and Myi'a Caisey (3:26).
All proceeds from the event will go to the Bermuda Union of Teachers Youth Development Fund.