Hundreds of juniors take on KPMG Round the Grounds race
Updated: Mar 13, 2023 11:22 AM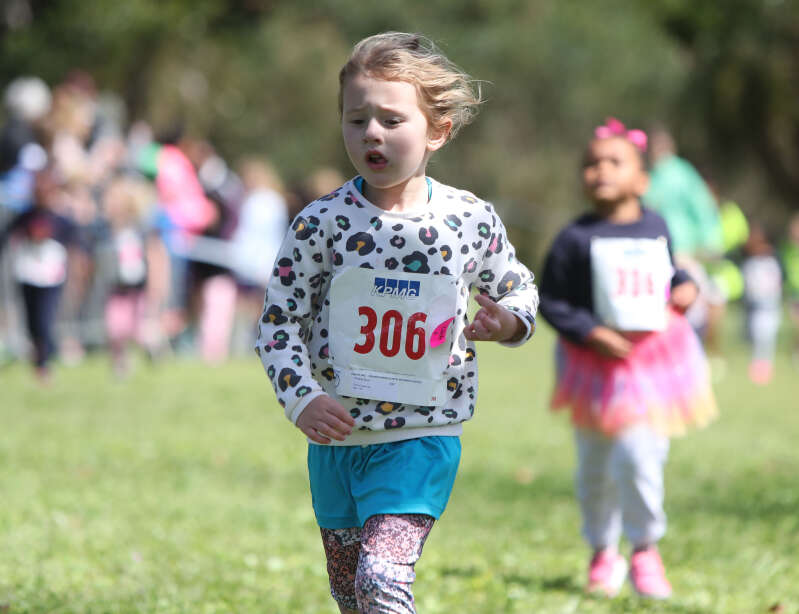 Hundreds of youngsters put on their running shoes to take part in the KPMG Round the Grounds Junior race, which made a welcome return to the Botanical gardens after a two-year hiatus.
A total of eight different age group races were held, with the four and five-year-olds taking on a 400-metres course, six-year-olds running the 700-metre course and eight and older tackling the one-mile course.
In the combined 13-16 race, Jake Smith came out on top in a winning time of 4min 58.42sec to claim victory ahead of Christian Piney (5:07.27) with Gianluca Bortoli completing the podium places in 5:10.77.
There was also success for Conor O'Sullivan in the combined 11-12 race, crossing the line in 5:27.33, to finish ahead of Chavi Pacheco Hill (5:34.23) and Harrison Estwanik (5:39.13).
Sami Luber claimed victory in the boy's 9-10 race, winning in 5:49.26, ahead of Christian Phillips (5:56.23), while Sukanya Jobson won the corresponding girl's race, finishing in 6:02.13, comfortably ahead of Elena Bortoli in 6:22.42.
In the eight year-old boys race Khaleef Daley crossed the line in a winning time of 5:59.69 with Shanzae Smith finishing second in 6:09.66. In the girl's race Ivy Pena (6:49.24) claimed victory ahead of Peggy Forster (6:55.92).
Desani Samuels (3:02.11) and Nylah Hollis (3:18.75) crossed the line first in the boy's and girls seven year-old races respectively, while Ted Brogden (3:22.62) and Myi'a Caisey (3:33.61) did likewise in the six year-old age category races.
Winners of the boys' and girls' five year-old race were Carter Anderson (1:34.33) and Nea Fosker (1:35.83) respectively, while Neymar Mullings (1:53.50) and Raelyn Robinson (1:48.53) came out on top in the four year-old races.