Apple at the centre of your digital life
Updated: Nov 02, 2011 09:42 AM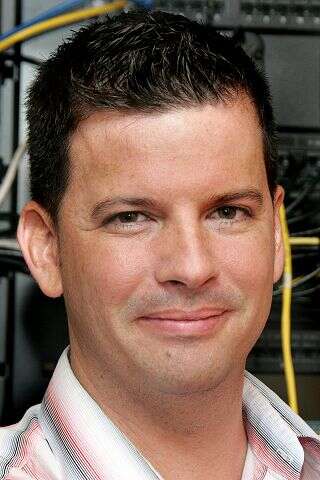 With the release of IOS 5 which is Apple's latest operating system for iPhone, iPads and other Apple powered devices we have seen over 200 new features, including improvements to the user interface and tighter integration with your other Apple devices such as the Apple TV, to name a few. In June 2011, when Steve Jobs announced his intention to release IOS 5 he stated that it is Apple's goal to be at the centre of your digital life, I think he's done it.
That statement caught my attention as I watched Job's keynote address. I was on my honeymoon and was only allowed one device on the trip. I promised my beautiful wife that I wouldn't check e-mail for two weeks and would only use my iPad to check Facebook and read books.
I kept to my promise and embarked on fortnight of iPad only honeymoon. This immersion forced me to gain a more intimate understanding of the features in Apple IOS and decoupled me from my Blackberry, a device I've had for over seven years.
I very quickly realised how the Apple truly has the capability to be the centre of our digital life and I ordered two iPhone 4 devices, one for my wife and one for me. We haven't looked back.
This is when my digital home project started. I fitted the house with several Apple TVs and Apple Airport Expresses which enabled me to walk from room to room directing my music onto the speakers in each room using the Airplay feature built into IOS. This hands down has been the most popular feature in my house and we know have music playing all the time.
Next we subscribed to NetFlix on the Apple TV and started watching some of my favourite shows such as Star Trek Next Generation, giving me access to all seven seasons on demand; my wife was less happy about this!
This opened my eyes to the possibilities of IPTV in Bermuda and the upside for internet providers, because I had to bump up my internet connection to 6MB to get decent video streaming.
Taking this a step further I decided to rip out all of the phones in our house and route our home phone number into virtual PBX hosted on the Ignition Cloud. Now each device in my house, two iPhones, two iPads and laptops all have their own extension on the virtual PBX allowing us to call from room to room.
When the main line rings, it rings all devices in the house and we can talk to our friends straight from our iPad or iPhone. I've had to ensure that the wireless network is solid to ensure good Voice over IP (VoIP) call quality. I believe this is another untapped possibility in Bermuda that will likely be realised once the Bermuda telecom reform is tabled in Parliament.
The next addition to my Apple conversion was the installation of a Time Capsule which acts as a central repository for all my photos, videos, files and MP3 collection. The only request that I would make of Apple is that they allow us to stream photos and music from the Time Capsule directly to the Apple TV without the need for a computer running iTunes on the home network.
Finally I have now linked in all the lights in our house, controlled using an INSTEON SmartLinc controller and LampLinc plug-in modules attached to each lamp in the house. Now I can control all the lights in our house from my iPhone and also preset scenes, such as turning on lighting as the sun sets.
As a technologist for the past 20 years with undergraduate and graduate studies in Computer Science, I am a certified geek, thus one would expect my home to be wired to the hilt. But I must admit Apple has done a great job at being the centrepiece to my digital life.
I believe the key to their success is that they not only produce good hardware, they have delivered a digital life platform. Constant software updates mean constant access to new features and innovation, securing customers on their technology. Furthermore, Apple's strategy of having a well populated App Store has ensured that their technology is useful to as many people as there are applications.
I was in NYC when the news of Steve Jobs passing hit the airwaves; I went down to the flagship Apple store to see a shrine being assembled with various memorabilia, paying homage to Steve. This prompted me to buy another iPad2 out of respect to Apple's fearless leader. While Steve Jobs is no longer with us, our digital life orbits around his legacy.