Bermuda winning out in battle of islands
Created: Aug 19, 2015 09:00 AM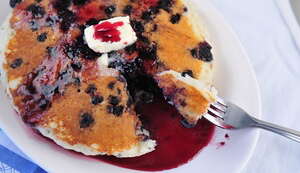 The Island is enjoying a commanding lead over Nantucket in a popularity contest organised by Coastal Living magazine.
Bermuda and the coastal island south of Cape Cod are going head-to-head on the publication's website, with viewers invited to pick their favourite based on style, food, drink and shopping.
Last night, Bermuda had scored 80 per cent of the votes.
In a slide show, part of the "Double Take" series, some of Bermuda's traditional products are compared side-by-side with those of Nantucket.
The first one compares Bermuda famous shorts with Nantucket reds, a preppy short similar to ours, known to fade in colour over time.
Next is a battle between beloved family owned eateries — Art Mel's Spicy Dicy for a fish sandwich or the Downyflake for a blueberry pancake breakfast.
The Darker and Stormier at Marcus' restaurant is the pick for an iconic "cool cocktail" and goes up against the ACK Nauti from the Nautilus restaurant, which pairs New England's classic cranberry with tequila and lime bitters in a sweet-tart sip.
For the shopping category, Lili Bermuda's fragrances are compared with Nantucket's lightship woven baskets.
The poll ends on September 14. Vote by visiting www.coastalliving.com/travel/nantucket-bermuda-vote.