BA resumes Tuesday flight, WestJet makes changes
Updated: Jan 29, 2022 08:15 AM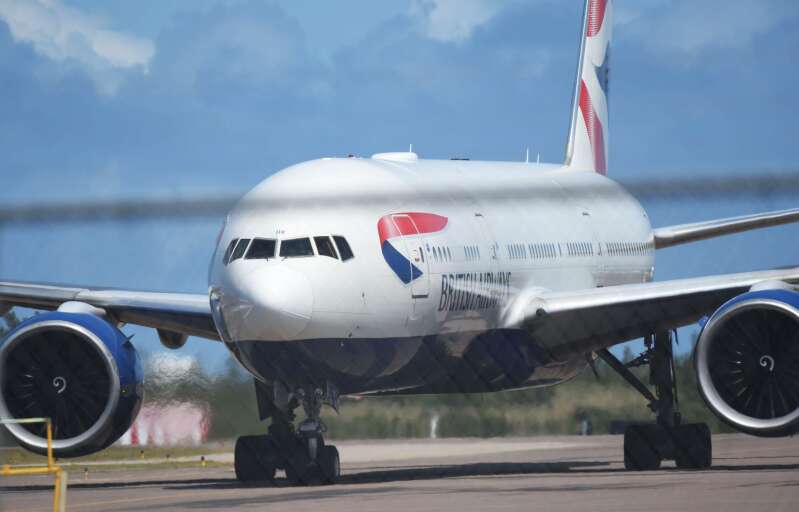 Air service between Bermuda and London is set to slightly increase next month, according to Skyport.
The February schedule, released today, shows British Airways resuming Tuesday service between the island and the UK on February 8 after a four-week pause.
The change will bring the number of weekly scheduled flights to the UK from four to five, with further flights on Mondays, Wednesdays, Thursdays and Saturdays.
Meanwhile WestJet is scheduled to swap its weekly flights between Bermuda and Toronto from Sunday to Thursday.
The JetBlue service between Bermuda and New York is also expected to receive a slight schedule change, with the daily flight to depart and arrive 30 minutes later as of February 17.
The flight is now scheduled to arrive in Bermuda shortly after 1pm and depart the island shortly after 2.30pm.
No SATA flights to Ponta Delgada in the Azores are included on the February schedule.
The February schedule lists a total of 147 flights to the island — an average of a little more than five a day — compared with 158 flights in January and 126 in November and December.