Yacht belonging to Houston Rockets owner berths in St George
Created: Apr 26, 2022 07:53 AM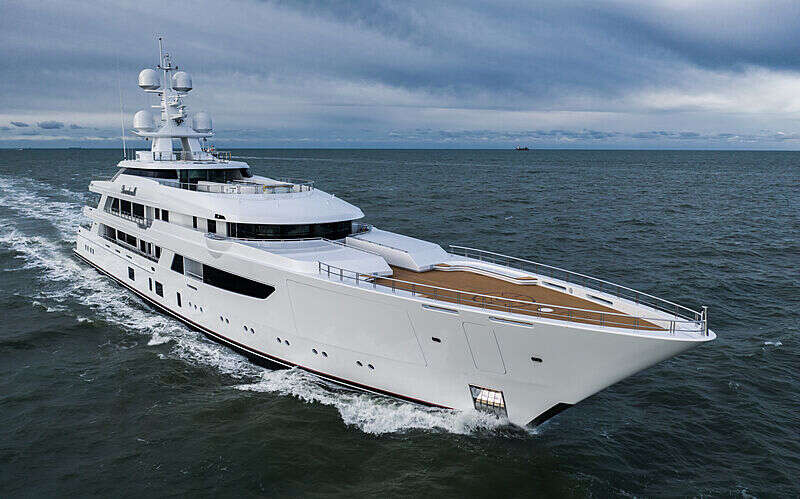 A 76.5m super yacht owned by an American billionaire docked today at Pennos Wharf in St George.
Boardwalk arrived in the East End at about 9.45am and will stay until the weather clears up.
The yacht, which weighs 1,848 tons, is a luxury Feadship that comes equipped with four decks, a tank deck and a 12.3m-long beam.
She is owned by Tilman Fertitta, the founder of the hospitality and entertainment corporation Landry's and owner of the Texas basketball team Houston Rockets.
Mr Fertitta, whose net worth is estimated to be about $6.2 billion, also released the book Shut Up and Listen! Hard Business Truths That Will Help You Succeed and in 2016 had his own television show, Billion Dollar Buyer, on CNBC.