Photographer's Bermuda video goes viral
Updated: Aug 23, 2022 07:53 AM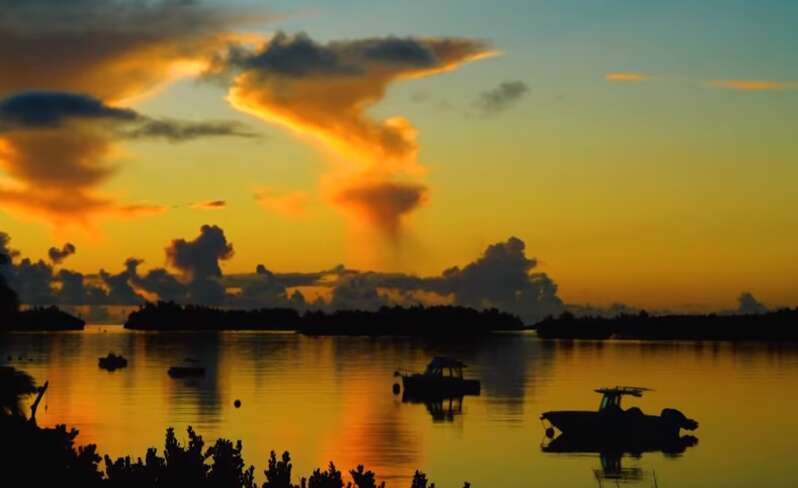 A home-grown tourism video showcasing the island's beauty has racked up 27,000 views in ten days online.
Photographer Scott Stallard said he hoped others would be inspired by his four-minute Facebook clip to take to social media and give the island "free advertising".
He added that despite interest from the Bermuda Tourism Authority and discussing the concept earlier this summer with former chief executive Charles Jeffers III, the idea appeared to have fallen through the cracks after Mr Jeffers's departure from the BTA in June.
"I thought I might as well throw it out there," said Mr Stallard of his video culled from lengthy archives of drone footage.
"I'm not on social media much – but a lot of Bermudians seem to be doing their bit to push Bermuda and share it to friends abroad."
Ten days after going online on August 8, Mr Stallard's creation had passed the 27,000 mark and received almost 400 likes.
From underwater to shots from the air of swimmers, sunsets and water craft, the video flies over Easter lilies and churches to put Bermuda's beauty in the best light.
"Having travelled the States during the pandemic, I could see people were very frustrated with health, with political chaos," Mr Stallard said.
"Bermuda after Covid is really peaceful and quiet compared with most places.
"We have beautiful open beaches, you can get into our restaurants – I was aiming towards that atmosphere of peace and tranquility."
Despite camera skills and countless hours using drones, Mr Stallard said he was inexperienced with splicing together the drone clips and editing them into a seamless video.
But he credited Lamone Woods at Crimson Multimedia, along with his friend, documentary filmmaker Lars Bonke, for pitching in with advice and help on cutting and mixing the scenery.
"I stuck with being the film guy, and looked for someone who loves editing," Mr Stallard said.
The results proved a hit, with e-mails and online comments from impressed viewers.
Mr Stallard said some felt that "we're not seeing Bermuda out there".
"As a physical place, Bermuda's perfect. It's friendly, safe, with great food. Having seen so much of the world, I think it's a hidden gem for people on the East Coast.
"When we have the ability to do things like this for free, I see people using social media putting their Bermuda material out there. You know it's Bermuda right away.
"I think it's a great thing to have Bermudians involved in pushing their own country. We all have access to this beautiful, easy to photograph place."
He added that the video's success had proved a boost for the island's drone club.
"We're all talking about putting the site online where we can all post our footage and show it off," Mr Stallard said. "It gives Bermuda some promotional value – we need it."