Oyez, oyez … E. Michael Jones is back as St George town crier
Created: Sep 16, 2022 07:47 AM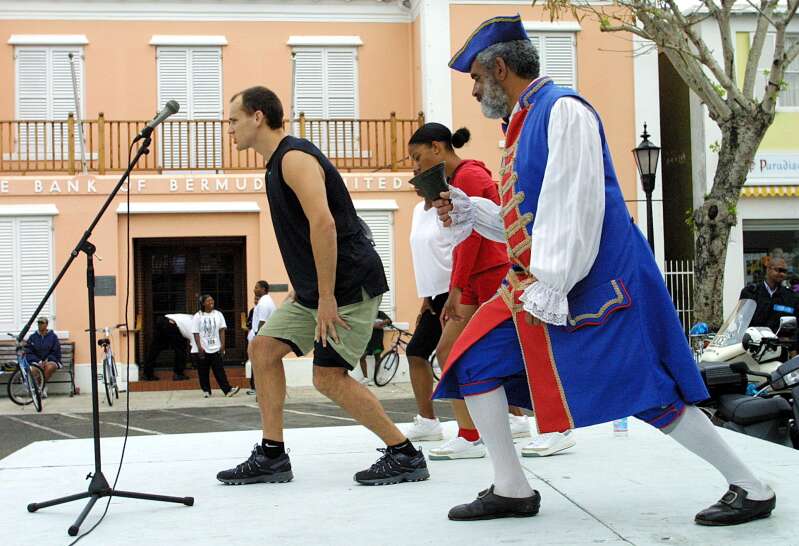 After an absence of almost 20 years, E. Michael Jones is back as the St George town crier.
Mr Jones served as town crier until 2003, when he had to step down after being elected mayor.
Mr Jones said: "I would expect that my first formal event and St George's biggest ceremonial event, the Peppercorn Ceremony, will find me crying in the square once again."
The annual Peppercorn Ceremony, in April, sees the Freemasons of St George handing over a peppercorn rent for use of the State House, where the House of Assembly first sat permanently until the capital moved to Hamilton.
During his first tenure as crier, which dates back to the 1990s, Mr Jones said he made friends with countless visitors, even visiting a few at their homes overseas.
One couple in particular, Jack and Diane Ryan, have visited the island so often, he said, that they kept their scooter at his house so that they would not have to keep renting one.
"[The couple's] children were teenagers then and the younger teenagers now come to visit me," he said.
Many world-renowned criers have mentored and trained Mr Jones through the years, including world champion crier Richard Fox and Phil Street.
"Mr Street and myself often returned home with armfuls of trophies," he said.
In 16 crier competitions, Mr Jones has won European champion, made it to the Top Three in the World Championships and has won both best dressed and best crier ten different times.
Mr Jones has replaced David Frith, who was crier for more than 15 years before being laid off by the Corporation of St George in December 2020.
A few months after Mr Frith's departure, the corporation contacted Mr Jones to see if he would be available and willing to ring his bell again.
"I'm not sure if my voice will still resonate throughout the entire town's alleys and lanes, but the spirit and love for my town will never waver," Mr Jones said.