BTA refuses to share job advert for vacant CEO post
Created: Oct 11, 2022 06:04 AM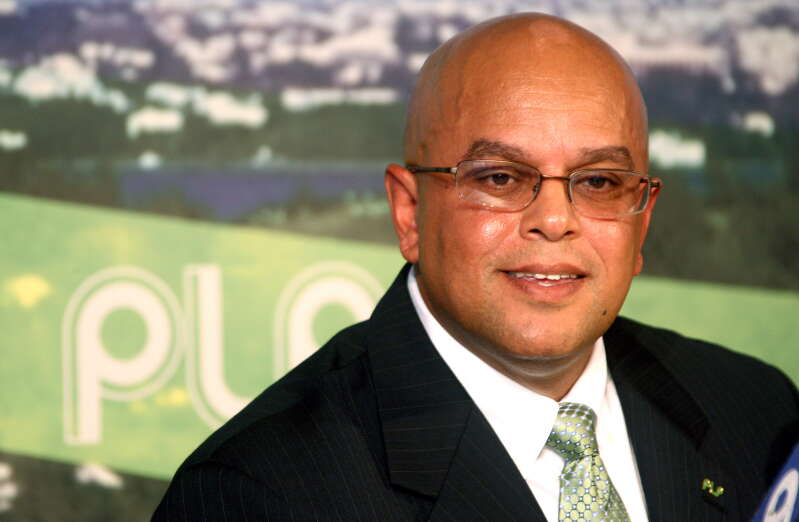 The Bermuda Tourism Authority has refused to share the job advertisement for its vacant chief executive position — or say how many internal applicants have applied for the six-figure salary post.
The publicly funded quango said last month it would fill its most senior executive role internally, suggesting that interim CEO Tracy Berkeley could be in line for the top job.
But two sources queried whether the scope of and criteria for the role have changed since the BTA advertised the position in early 2021, because Ms Berkeley does not appear to meet a list of job requirements issued then.
The authority declined to respond to questions from The Royal Gazette.
Last year, prospective CEO candidates were sent a six-page job specification by international headhunter SearchWide Global.
The position overview gave a long list of requirements, including a minimum of ten years' experience as a senior executive with "responsibility for leading high-performing marketing, sales and investment teams and delivering results", and the "proven ability to lead an organisation with varied stakeholders and external third parties".
Applicants needed to have a bachelor's degree in business or a related field and, preferably, an MBA (Master of Business Administration).
The job spec stated: "As outlined in the 2013 Bermuda Tourism Authority Act, the CEO shall be a person with suitable qualifications and experience in management, finance and the travel and tourism sectors.
"Specific experience at the executive management level with prior responsibility for tourism product development, destination marketing and sales is preferred."
It is understood that Ms Berkeley, whose background is in human resources, does not have a degree, has not previously led an organisation and has no marketing experience.
One source, who asked not to be named, said: "I don't believe that you have to have a college degree to be in senior-level positions but I think you should, at least, have the requisite experience."
A second source said Ms Berkeley had never worked in marketing.
"The BTA is a destination marketing organisation," they said.
"It does other things but its primary function is to market Bermuda, and it's hard for me to believe that she would have any real insight into how to do that.
"It's not clear that the interim CEO has any experience in marketing. This is the first time she has worked for a marketing organisation and, until now, her role hasn't included marketing."
The first source said finding a CEO with the right experience was critical if the island's hard-hit tourism sector was to recover post-pandemic.
The second source added it would be a mistake for the board — which consults with the tourism minister on the CEO appointment — to put someone unqualified "in charge of what is actually supposed to be an important driver of economic development".
They questioned if the BTA's remit had shifted, adding: "They seem to have become completely focused on pleasing a local audience."
Ms Berkeley came to the BTA in January 2020 as its head of human resources, having previously been head of talent and culture at the Rosewood Bermuda, in charge of the Bermuda HR division at Aspen Re, and head of the Bermuda Hospitals Board's human resources and operations team.
She was promoted to chief administration officer at the BTA a year later. The authority said then that the creation of the CAO role represented an "organisational shift, building a new operational structure which phases out the role of chief operations officer".
The former COO role had included financial responsibilities, but the first source said those were not included in Ms Berkeley's job description as CAO because "she didn't have any experience in that regard".
Ms Berkeley was described by the BTA as having "20 years of senior HR professional and operational experience in the tourism, reinsurance, healthcare and international business sectors".
She became interim CEO after former chief executive Charles Jeffers II left the authority in June for reasons that have not been made public.
Announcing the decision to have her step into the top executive role, the BTA revealed that the COO position had been reintroduced, with Erin Smith promoted to fill the role.
Ms Smith could be an internal contender for the CEO role if she throws her hat into the ring, along with Jamari Douglas.
Mr Douglas joined the quango in June in the newly created post of VP, marketing, PR and communications, having previously been marketing director at the Bermuda Business Development Agency.
The second source said: "Jamari is now the most senior marketer there but is obviously very new to the BTA. It seems like they are under-resourced when it comes to marketing expertise."
The BTA, which gets a $20 million annual grant from the public purse, was created in 2014 under the One Bermuda Alliance government as an independent body dedicated to growing and promoting Bermuda as a tourism destination.
It has had five chief executives since: three permanent and two temporary. The job has a $300,000+ compensation package.
Mr Jeffers — a Bermudian like Ms Berkeley — served only 16 months as CEO, after moving back to the island following a decades-long career abroad.
He was previously chief operating officer at Visit Baltimore in Maryland, a city which took in 27 million visitors in 2019, generating $6 billion in economic impact.
His predecessor, Kevin Dallas, also a Bermudian, was previously based in London as chief product and marketing officer for Worldpay, a global tech company.
Both are understood to have gone through a lengthy recruitment process, led by external consulting firms, which included leadership tests, interviews and panel presentations.
The questions put to the BTA by the Gazette included whether internal candidates would have to go through a similar process, what the time frame was for choosing a permanent CEO and a request for an interview with Ms Berkeley.
A BTA spokesman said there was no comment.
Last month, the spokesman said the quango would try to fill the role of CEO internally, adding: "If we do not find a candidate from within, the BTA will welcome external candidates to apply for the role via local advertising and international headhunting."
He said: "A global search has not been placed off the table."
Vance Campbell, the Minister of Tourism, said on Friday: "The Bermuda Tourism Authority Act 2013 sets out how a CEO is appointed as well as the post's qualifications, role and responsibilities.
"I am satisfied that the board understands the requirements under the law and that the process they take to fill the position will comply with the law."