Gombeys overcome weather to give visitors a Christmas treat
Updated: Dec 28, 2022 07:20 AM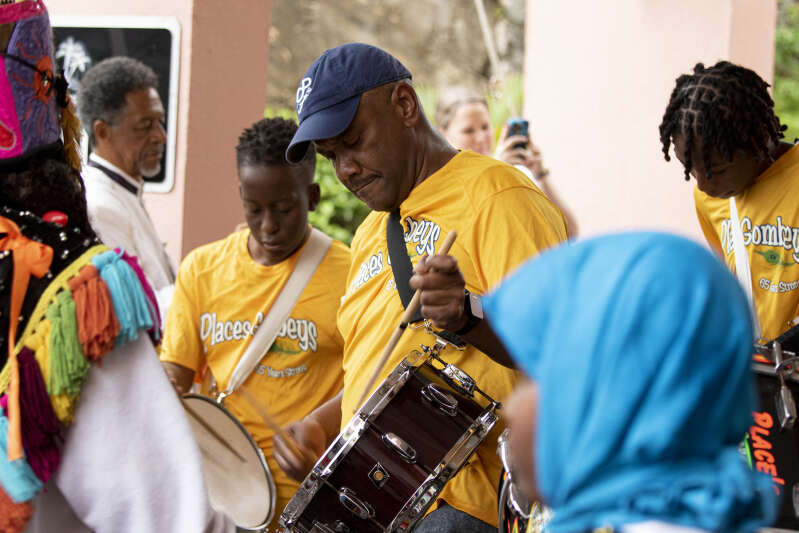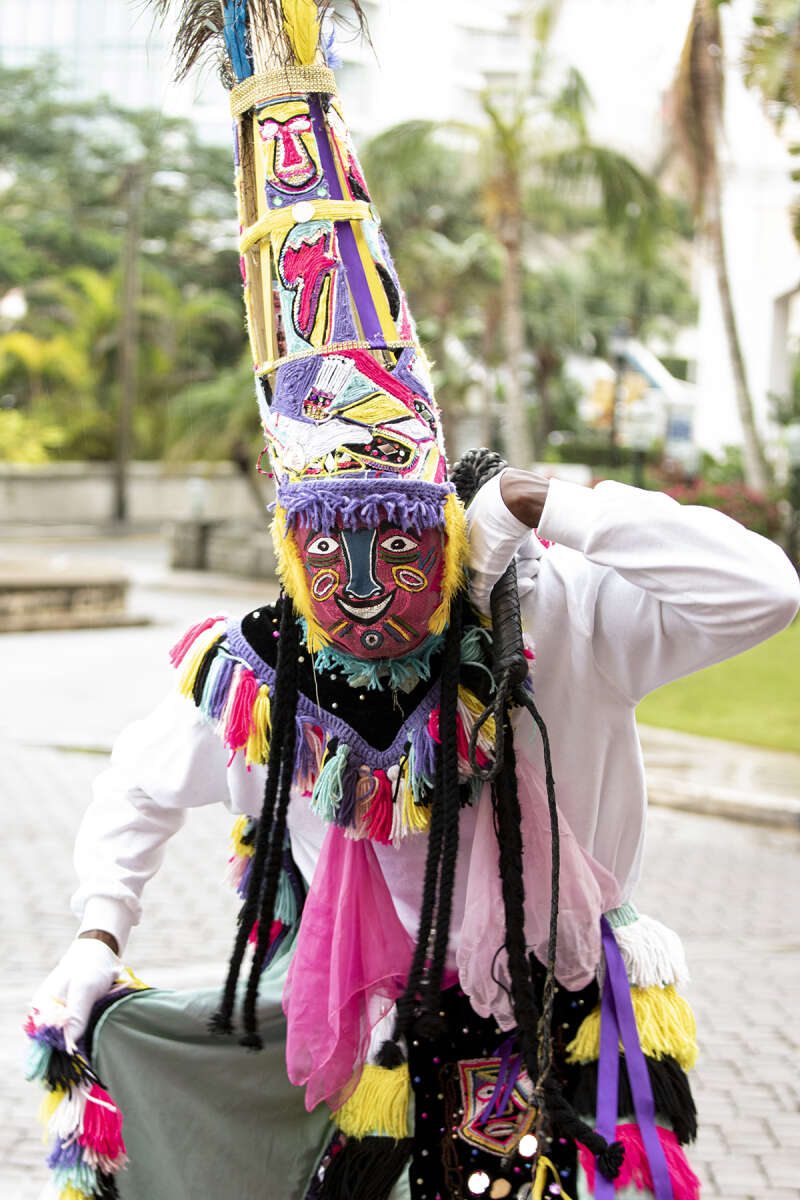 Guests to the island were treated to a uniquely Bermudian custom with the traditional Boxing Day performance of Gombeys at the Fairmont Hamilton Princess.
Longtime visitor Ann Marie Lees, from Wayne, Pennsylvania, called Bermuda her "home away from home".
But Ms Lees was keeping wait in the hotel lobby for something she had not witnessed in her 15 or so years of coming to the island.
"I set out to spend Christmas in Bermuda," Ms Lees said, "but there was no way I was leaving the island this time without seeing them."
As she awaited the arrival of the Place's Gombey troupe, Ms Lees spoke with a young performer in the lobby to learn the story of his regalia and headdress.
She said Philadelphia, close to her home, comes with its own unique procession, set for New Year's Day rather than Bermuda's traditional turnout for the day after Christmas.
The Mummer's Parade, an elaborate costumed procession, traces its origins to a mix of European traditions.
Former Member of Parliament, Louise Jackson, a Philadelphian, who arrived in Bermuda in the early 1950s and was a dance teacher, noted that the Gombeys' march is very similar to Mummers.
But Ms Lees was particularly keen to take in the West African heritage of the Gombeys, which derives some of its performance from Native Americans brought to Bermuda as enslaved people.
Over its long history in Bermuda, the art form has incorporated West Indian details, via St Christopher and Nevis.
Al and Lorraine Kemp, from the city of Victoria on Vancouver Island in Canada, were first-time visitors who heard of the Gombeys from a bus driver and decided to see the show for themselves.
Ms Kemp said: "We wanted to learn something about a new culture that we have never experienced before.
"We decided this was the perfect place for us to be. We want to do as much as a person can do here in 12 days."
She added: "We are accustomed to the island life."
Ms Kemp said she like to surprise herself with new discoveries when she travelled, while her husband's research about Bermuda ahead of their trip included learning about the Gombeys.
The troupes, which can trace their roots to West Africa and the early days of slavery in Bermuda, are part of Christmas in Bermuda as well as virtually any other public event of the year, from May 24 to Harbour Nights – and the Gombey Festival of summer.
Mr Kemp said his wife, as a teacher, was eager to find out the story from the source.
He said the island had lived up to expectations, with the couple surprised by a lift in a car to their guest house from total strangers as they waited on a bus.
The Kemps chose Bermuda to vacation after settling on spending their Christmas "somewhere warm, but not too hot".
Mr Kemp said they had been struck by the easygoing warmth of Bermudians.
He added: "My first impression of Bermuda – and it has not changed – is the friendliness of the people."