Donna Raynor vows to stay the course as Carifta host
Updated: Mar 13, 2021 08:57 AM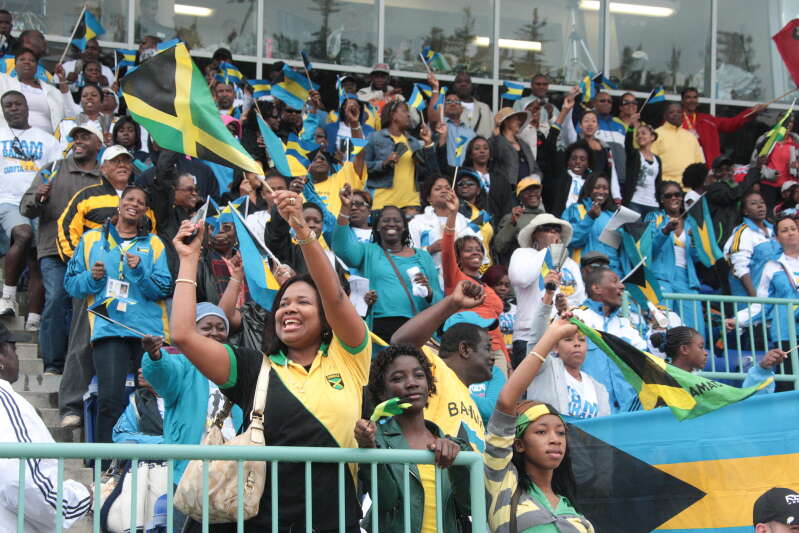 Preparing to host the Carifta Games is like nothing any country has experienced before in the 49-year history of the event, but Donna Raynor and her organising committee remain determined to bring the youth spectacle to the island for a fifth time this year.
For the first time since the Carifta Games began in 1972, the meet was postponed last year because of the Covid-19, which was declared a global pandemic by the World Health Organisation on March 11.
Today marks exactly one year since Carifta 2020 was called off, and a month later the local organising committee gave up any hopes of staging the event last year — officially putting it back to 2021.
Even the revised date of April 2 to 5 was too early and the event was put back to July and now, this week, to mid-August as Raynor and her team deal with one setback after another. But still they push on, with Raynor stating on Thursday during a virtual press conference that the Games will go ahead even though there will not be an opening ceremony.
The Games are usually held over the Easter weekend, starting on Friday and concluding on Easter Monday. "We definitely realise there will be some increase in costs in our budget for the medical portion, but there are some areas where we will be able to reduce it," Raynor explained.
"For example, we won't have an opening ceremony. When the Games were scheduled for April we had the Friday when we were going to have the opening ceremony. Now the Games are going to be on Friday, Saturday and Sunday and there will be no opening ceremony.
"If there is an opening ceremony, it will be something small where we will have a few speeches, not the grandeur opening ceremony that we were looking at."
Raynor added: "We had about three weeks to go before the Games so we had several things already in place, as we were close to ready to go. A lot had been purchased up front, which is one of the reasons why we're adamant we would like to host these Games because there have been purchases that have already taken place.
"If you go into the BNAA office, it is full of things for Carifta — medals, shirts and uniforms. We recognise there will be some financial challenges, but I'm pleased to say our sponsors are still on board with us."
Raynor also praised her support team who are working hard to bring the Games to Bermuda for the first time since 2012. "There have been positives and negatives, but we have a pretty strong team and we have all agreed that we're going to stick this out," the president said.
"We were so close to reaching the finish line and then that finish line was pulled away from us. Yes, it took us a little while to regroup because we had to sit around the table and make a decision 'can we stick with this for another year?'
"The team came together and we all agreed, 'yes, we want to put on this event'. We agreed to April and then we started to panic because April was coming and Covid cases were still rising.
"In December we had a spike in Covid cases and then we met and decided we didn't think April was going to work. We spoke to [the North American, Central American and Caribbean Athletic Association] and said we needed to come up with another date because 'cancel' was a word we didn't want to use.
"The positive that has come out of it is the support of each other. Yes, we have naysayers but there are more positives and we're leaning on each other."
In response to a question about visiting spectators, Raynor said that the hope is that visitors from the Caribbean will be able to come to Bermuda for Carifta this summer. Mike Sands, the president of NACAC, said they are working on charter flights from the region in order to avoid having to travel through the United States.
"To try to minimise the impact of travel, we are working very closely with a charter company in the hope that we can operate directly to Bermuda from several points in our area that have been identified," Sands said during the press conference on Thursday.
"Hopefully, the member federations within those jurisdictions can go to a central point and move directly from those points into Bermuda versus having to go through Miami. We are working behind the scenes because, for us, the Games are that important."