Freddie Evans confident local athletes will secure Carifta qualification
Updated: Feb 18, 2023 07:52 AM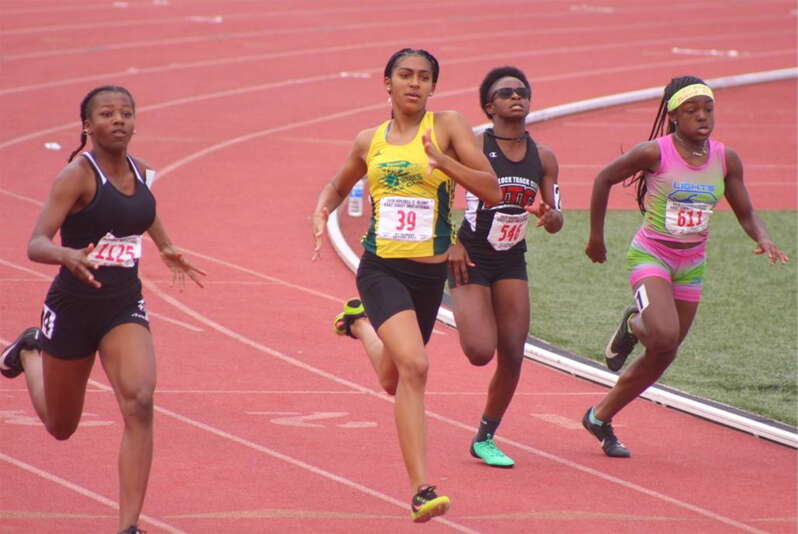 Freddie Evans, president of the Bermuda National Athletics Association, is confident the island will have a strong contingent of athletes qualify for the Carifta Games.
In advance of the qualification deadline of March 10, three athletes have so far booked their places at the 50th instalment of the Games, which take place in Nassau, Bahamas in April.
Jaeda Grant became the island's first athlete to qualify in the 1,500 metres in December, followed by Elise Dickinson, who reached the 200 metres standard, with Cameron Adkins the last to do so in the 3,000 metres last month.
Miles Outerbridge should have become the fourth last week after crossing the line in the men's under-17 100 metres in a winning time of 11.13sec, comfortably inside the qualifying standard of 11.20.
However, he was denied qualification as a result of a power outage at the Flora Duffy Stadium as his time could not be officially verified to Carifta standards, .
Despite the lack of qualified participants thus far, Evans is steadfast in his belief that a host of hopefuls, including Outerbridge, will hit their respective standards over the next three weeks.
Among those he hopes will achieve the required times are Jake Smith and Tajahri Rodgers, who both came agonisingly close to qualifying last weekend.
"Miles is on track to run well below the standard and hopefully that will happen very soon," said Evans, with Outerbridge set to compete as part of a nine-member travelling team at the Speed Capital meet in Davey, Florida on February 25.
"Before the power outage, Jake Smith of Developing National Athletes ran an electronically timed 4min 20.36sec in the 1,500 metres [Under-17], just outside of the qualifying window [4:20], but close enough to be confident that he will make his first Carifta team.
"His team-mate, Tajahri Rodgers ran a 10:03 hand timed, 3,000m, which was just a few seconds outside of the qualifying standard [9:58], but he is a young athlete with tremendous talent and range. His coach Wayne Bean is doing a tremendous job with his squad and I would expect before the deadline that Tajahri will qualify in the 800m, 1,500m and 3,000m."
The battle to qualify in the 5,000 metres is also heating up with Khazi Sealey, Jack Brisbane, Kalland Richardson and Tommy Marshall vying for two spots, the maximum number of competitors that can represent a country in one event.
"Khazi Sealey, who is at school overseas, and also competes at 1,500 metres, is also trying to ensure his place at the Games," added Evans. "He is certainly in the mix but only two competitors can represent the country in one event, and Jake Brisbane is in the running to meet the standard.
"We also have Kallan Richardson and Tommy Marshall trying to hit the 5,000 standard before the deadline.
"All four young men are in their final year of Carifta eligibility and Tommy has experienced the agony of making the standard but being the third fastest and not making the team. I'm wishing all of these young men well in their effort to make Carifta in their final year of eligibility."
Evans has also backed Sancho Smith and Sanaa Rae Morris, college freshman at Clayton State and Howard University respectively, to again qualify and play a vital leadership role within the Bermuda team.
"I'm confident Sancho Smith and Sanaa Rae Morris are going to make their final Carifta appearance," he said.
"Sancho has already set a new school record in the 600 metres, and ran nine-tenths outside the qualifying standard in the 800 metres on an indoor track. Sanaa Rae has not yet opened her season, coach David Oliver is impressed with her training performances.
"These two Carifta veterans will ensure the Bermuda team has leadership heading into the biggest youth competition in the region."