Buses to work 'variation' of Sunday schedule due to staff shortages
Updated: Oct 04, 2021 07:57 AM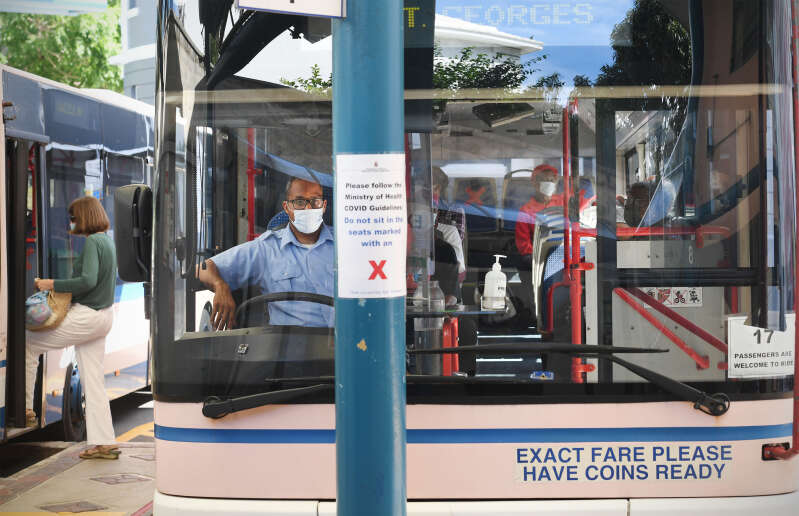 Bermuda's bus service will adopt a variation of its Sunday schedule seven days a week from today as it works to address staff shortages.
A spokeswoman for the Department of Public Transport said the change will continue until October 17, with some additional commuter runs included between Monday and Saturday.
The spokeswoman said: "The schedule adjustment is due to the staffing shortages, which have increased recently owing to Covid-19 related absences.
"The temporary bus schedule requires fewer resources, which provides for a safer and reliable public bus service.
"The temporary schedule will be reviewed on October 13 to determine the best way forward."
The temporary bus schedule is available online at www.gov.bm/bus.
Buses returned to the roads on Thursday after a dispute between the Government and drivers.
Drivers walked off the job on September 17 because of health and safety fears related to Covid-19.
The dispute was resolved five days later – but a new row broke out after drivers said they should be paid for the time they were off work. It is not known if drivers have been paid or not.
The BIU maintained that the stoppage was caused by health and safety concerns and was not a labour dispute.