Taxi trade predicts rocky road to recovery
Updated: Nov 20, 2021 07:59 AM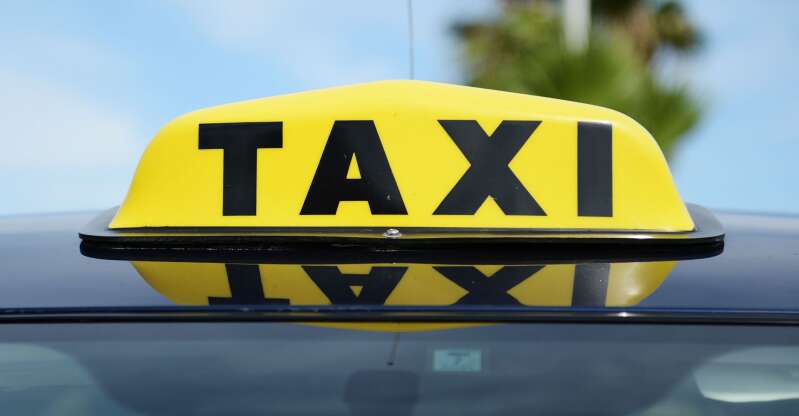 The taxi trade faces "unprecedented challenges" from the damage caused by Covid-19 and the increased cost of doing business, industry representatives have warned.
The Bermuda Taxi Operators Association's executive committee said that programmes introduced by the Government and the hotel sector had helped.
A spokesman said: "Covid-19 has affected us like the rest of the island. We are your neighbours, family and friends.
"With the catastrophic reduction of visitors and many of our local clients out of work or working reduced hours – even working from home – we've seen our business contract to a fraction of what it used to be in 2020."
He added that taxi drivers had been hit by increased fuel prices.
The spokesman said: "Whereas you might fill the family car up once a week or every two weeks, most of us fill up daily."
He added that items such as tyres and batteries had also gone up in price.
The spokesman said: "These all add to our expenses and decrease our profits."
The spokesman highlighted government policies and work by the hotel industry, such as the digital nomads scheme, cruise ship visits and the launch of new properties or the reopening of existing resorts.
He added: "We would like to think the outlook is positive but we are facing unprecedented challenges due to our new normal."
He said that "in 2021 we have seen a definite uptick in our bottom line".
The spokesman added: "The stay-at-home orders, curfews and restrictions on hospitality and events have understandably had a detrimental impact on our, and everyone else's, bottom line but we understand that the Government had to do something and all in all Bermuda has done fairly well in keeping her citizens safe.
"Today, we still have to contact trace all customers, mask-wearing is mandatory, no one is allowed in the front with the driver and we sanitise after every passenger."
He admitted that taxis tended to gather in areas where drivers were most likely to get business, which reduced coverage elsewhere.
The spokesman said: "We don't have the volume of tourists and demand from locals or even the flow of having large guest properties spread evenly across Bermuda as we had in the past, which is probably the single most detrimental factor that stops us from providing the service that our customers expect, meaning we tend to congregate around where people are and not where they possibly could be."
The spokesman added that taxi drivers had also noticed an increased use of minibuses by tourists.
He added: "They are part of the transportation matrix now."
But the spokesman said: "We would just like to see some enforcement of current rules and maybe some additional regulations like a dress code.
"Hand in hand with a dress code for minibus drivers, we taxi drivers are – and have been – guilty of not complying with our dress code.
"The wearing of slides or slippers and T-shirts and tracksuits needs to stop and we need to look to ourselves to regain our role as the premier ambassadors of Bermuda.
"This is not to say that we don't feel that the dress code needs to be brought into this current century with the decades-old requirement that we wear long socks and basically only dress shoes."
The list of clothing outlined in the Motor Taxi Regulations 1952 excluded "leisure shoes" and sneakers for drivers.
The rules also stipulated that a shirt "with collar and sleeves, made of closely woven material" should be worn by men and women drivers should wear a blouse.
A spokesman for the Bermuda Minibus Association said that a dress code for all public service vehicle drivers was expected to be introduced next year.
The BTOA executive team spokesman added: "The biggest gripe tourists, or better yet cruise tourists, have with the minibuses is that they have to wait an unwarranted amount of time to depart as the driver understandably wants to fill the minibus but there is no one to actually enforce the supposed maximum waiting time."
David Burt, the Premier, announced last September that the Government would give a 50 per cent payroll tax break to the sector, which meant that the annual $1,000 registration charge was cut to $500.
The BTOA committee spokesman said: "The tax concession we received last year was a help and the financial assistance was a godsend.
"We understand that absolutely nothing is free and all funds or concessions received by us and the general public somehow have to be returned to the Government's coffers and we hope that some of the regressive taxes that affect all of us can change to reflect our new realities."
He added that cars might have been seen as a luxury in the 1970s and 80s but times had changed.
The spokesman said: "We would argue that a car and the associated taxes on them, TCD fees, insurance fees, duties placed on spare parts and consumables, be reassessed as most people would consider a family car as a must-have today and not a luxury."
A government spokeswoman said that Lawrence Scott, the transport minister, had met BTOA representatives and would continue discussions on fees and duties.