Warning to road users to avoid Christmas parade route
Created: Dec 03, 2021 07:52 AM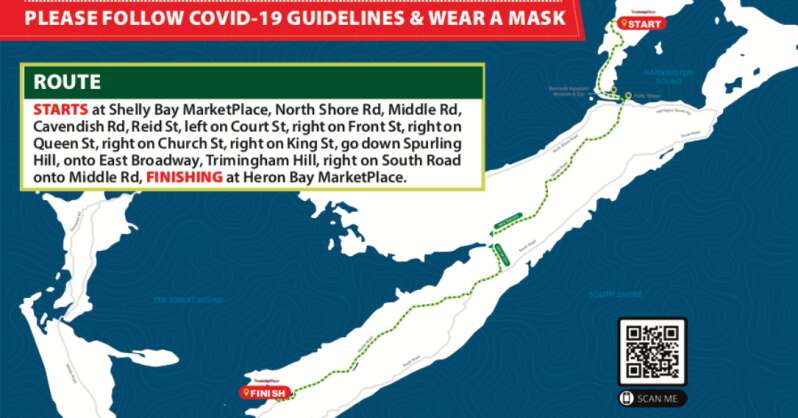 Road users were warned to avoid the route of the traditional MarketPlace Christmas Parade this weekend.
A motorcade will leave the Shelly Bay branch of the supermarket chain on North Shore Road in Hamilton Parish at about 5pm on Sunday.
The event is expected to finish at the Heron Bay MarketPlace on Middle Road in Southampton at about 7.30pm.
The Ministry of Public Works said that the parade would include up to 20 vehicles "that will travel as a procession under escort from the Bermuda Police Service".
The motorcade will leave Shelly Bay and travel west into Flatts and on to Middle Road in Smith's and through Devonshire along Cavendish Road into Hamilton.
The parade will travel along Reid Street to its junction with Court Street and on to Front Street.
The motorcade will head west to Queen Street and on to Church Street, King Street and down Spurling Hill on to East Broadway to leave Hamilton.
The motorcade will travel south to Trimingham Hill and west to South Road until the Paget traffic lights.
It will take Middle Road and travel west through Paget, Warwick and Southampton and halt at the Heron Bay MarketPlace car park.
The notice said: "In addition, the Bermuda Police Service are hereby authorised to close off or open streets or portion of streets and restrict parking as the Commissioner of Police determines."
Seth Stutzman, the president of The MarketPlace group, said: "The MarketPlace family believes strongly in upholding traditions, particularly during the Christmas holiday period.
"For more than 30 years this holiday event has been the kick-off to the festive season.
"We are so thrilled to be back with the motorcade and see everyone on the road once again."
A MarketPlace spokesman said participants in the parade would use SafeKey, and spectators were asked not to gather in large groups.
People will be able to track the parade online at www.marketplace.bm or through the MarketPlace app – available for download in the Google Play Store and Apple App Store.
For more information, contact Kevin Smith, the MarketPlace communications manager, on 292-3163 extension 2631.
* To read the notice in full, click on the PDF under "Related Media".