Commuters concerns over cuts to pink route ferry service
Created: Apr 12, 2022 07:44 AM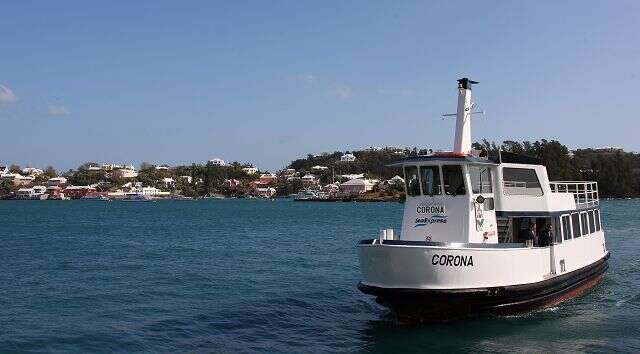 Commuters have criticised cuts in the pink route ferry service.
Wendell Hollis, a veteran lawyer, said that the service was already erratic.
He complained about a lack of communication over proposed changes, which had left passengers concerned and confused.
Mr Hollis said that ferry operations were being cut and that after three services did not appear one morning, he contacted the Hamilton Ferry Terminal and was told there was only one ferry, at 8.40am from Darrell's Wharf, for the rush-hour commute to the capital.
He added: "All of us Paget-Warwick passengers were left in a state of puzzlement."
He questioned whether the service had been cut as a government cost-cutting measure and highlighted the problems that would cause to commuters.
Mr Hollis was speaking in the wake of a government announcement that the service would be downgraded.
Lawrence Scott, the transport minister, said in a post-Budget statement: "The ministry will implement further service reductions based on demand in the area of the pink route ferry".
Mr Hollis said that the pink route, which covers Hamilton, Paget and Warwick, continued to deteriorate and that information was hard to find.
He said that passengers on the Paget-Warwick ferry found themselves without a ferry for their morning commute on one day last week.
Mr Hollis added that "the Somerset ferry stopped by and picked us up" last Monday.
He added: "This is all occurring under the shadow of the threatened termination of the route altogether by the Government."
Mr Hollis said he feared for the futures of the crews of ferry boats Corona, Georgia and Coralita and that tourists in guesthouses in the affected areas would also be hit by service reductions.
The Government did not respond to a request for comment.
· Do you use the Pink Route? What do you think about Government plans to downgrade it? E-mail news@royalgazette.com