Hurricane Matthew attains Cat 4 this evening
Updated: Sep 30, 2016 08:46 PM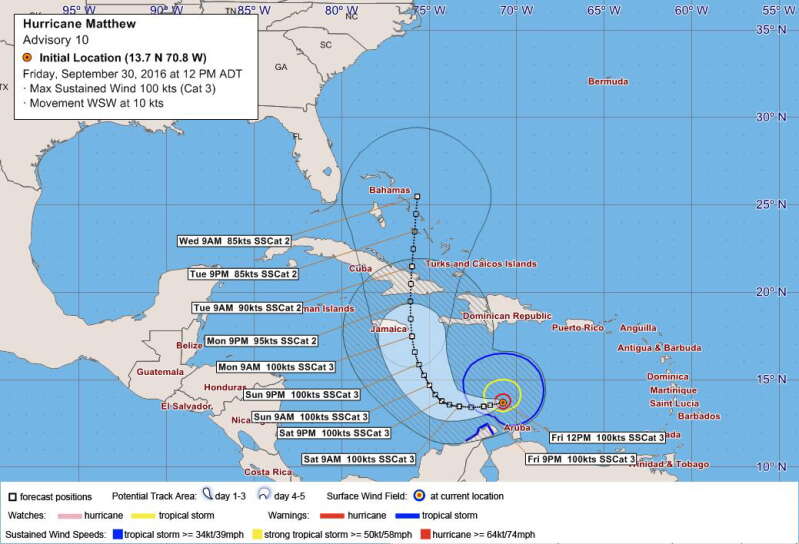 Hurricane Matthew today built into a category 4 storm as it continues west in the Caribbean.
According to Bermuda Weather Service projections, Matthew will gradually tilt northward tomorrow morning, putting it on a likely course for Jamaica by Monday afternoon — potentially as a category 3 storm, classed by meteorologists as "major", with winds of 111 to 129mph.
Matthew is the fifth hurricane of the Atlantic season. Hurricane warnings are already in effect for Jamaica, and likely for Cuba and the Bahamas.
Matthew is not considered a threat to Bermuda, but may have an impact on the United States East Coast if it sticks to a northerly track.